Redmine Reporting Plugin
Professional Plugin for Redmine
Created by AlphaNodes, 2016-2020.
Knowledge is power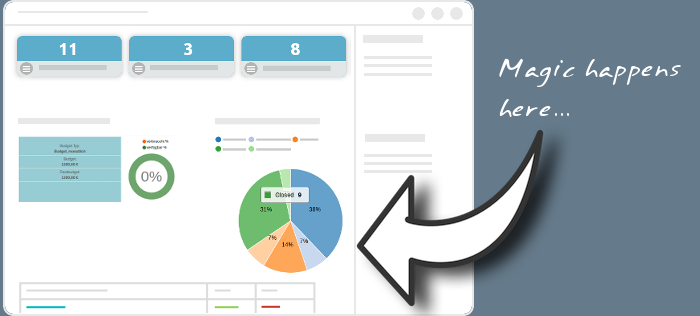 All your project data, metrics and insights in one place.
Redmine Reporting
Agenda
4 challenges to win
3 interesting fields of application
Make the project list customizable and as informational as possible.
Result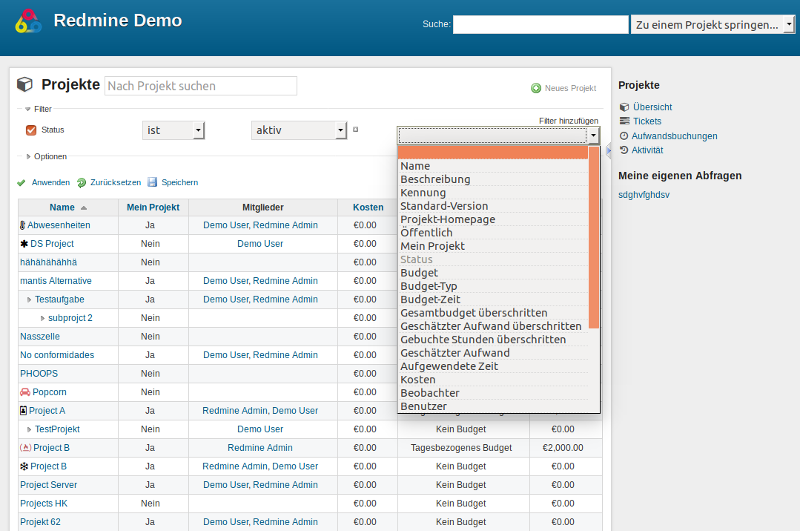 Project List
Real-time "Live Search" for quick results
Create and share custom table views
Keep track of your budget
Become creative with Font Awesome
Challenge 2
Projects with budget
Keep track of your expenses and compare them with your team's progress.
Result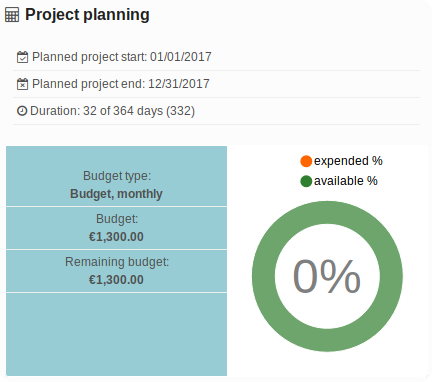 Project budget
Watch over your project due date
Define different Budget times and types
Set your member's hourly rate
Project metrics that matter - in one centralized place.
Result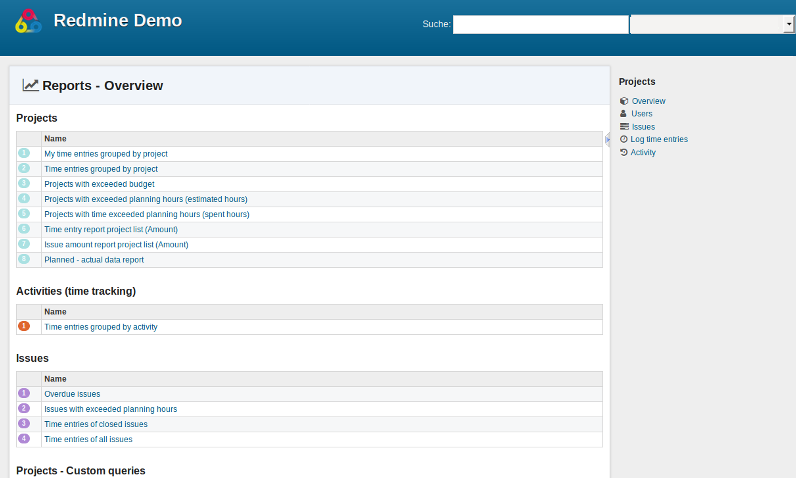 Reports
Project based & cross-project based
With project, issue, time log and user data
Branded report output (PDF) for clients or stakeholders.
Provide a quick access to data that is important to you but usually hidden.
Result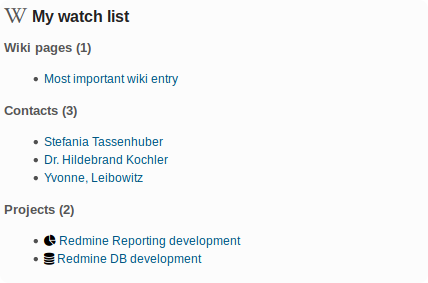 Watchlist
for projects
for wiki pages
for contacts, db and passwords (if installed)
3 Fields of application
Lots of projects
Time logging
Budget management
Lots of projects
get large project lists under control
build custom queries for roles
set default view system or user specific
Time logging
Detailed report of logged user times
Time entries grouped by project, activity, date, user, issues, budget type ...
Budget management
get lists of projects with exceeded budget
see planned and actual data reports
keep track of your project by visual budget control
Remember
Knowledge is power!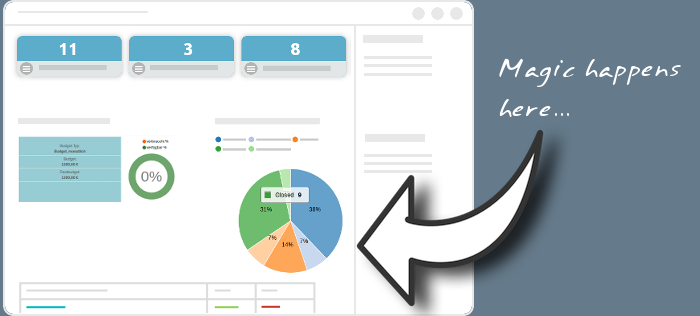 Make your project management more powerful!