Redmine Reporting
Plugin for Redmine. Open source project management software
Created with love by AlphaNodes, 2018. Use the Space key or the arrow keys to navigate through all slides.
Hello and welcome to our introduction session on Redmine Reporting Plugin in about 5 minutes.
Knowledge is power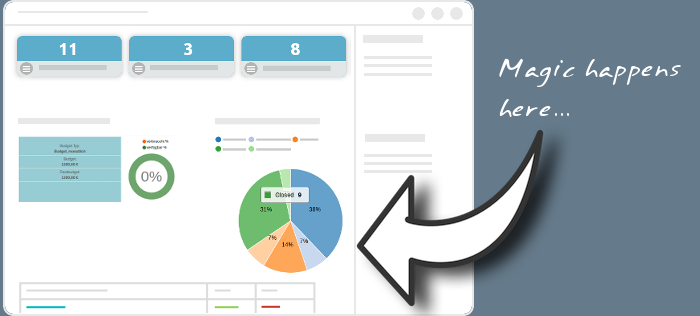 All your project data, metrics and insights in one place.
Improve planning and risk management in real-time.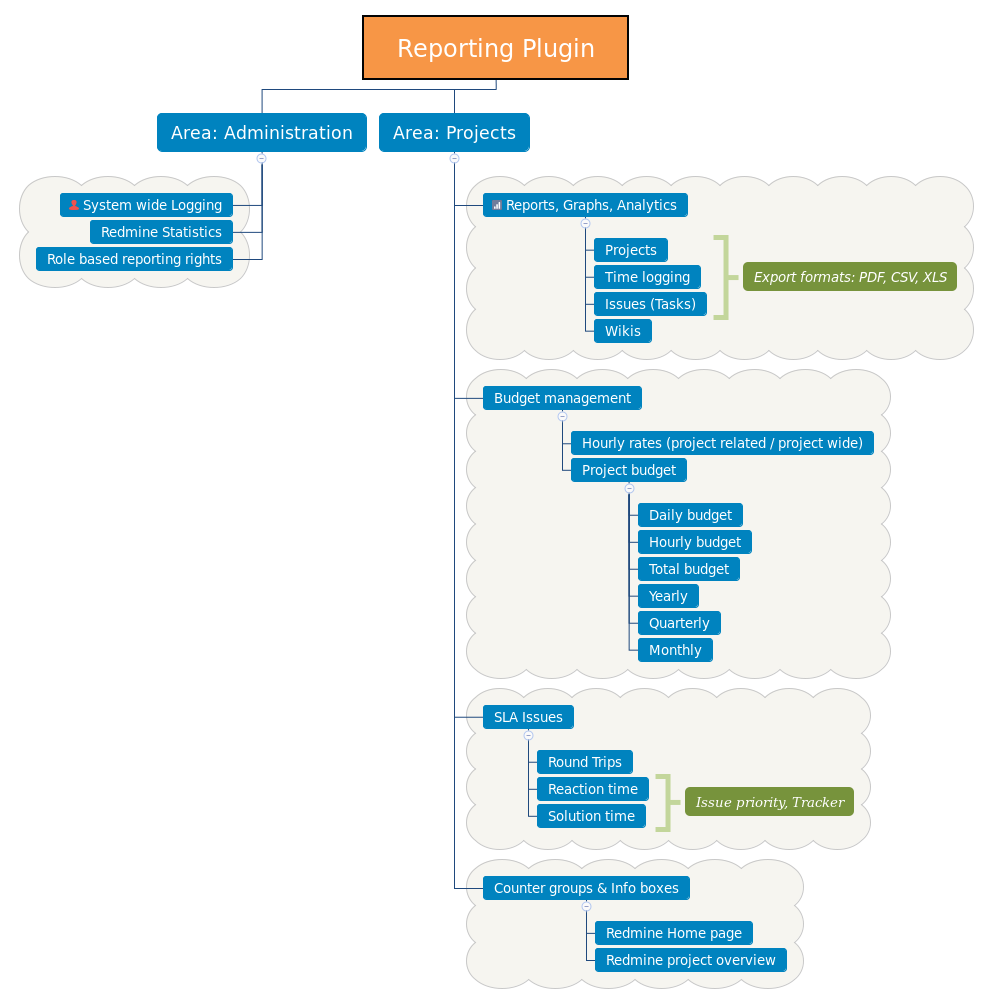 Redmine Reporting v1.5.x
Latest features
3 challenges to win
3 interesting fields of application
Challenge 1
TAGs for Project list
After making the project list customizable and as informational as possible we thought it is also important to implement TAGs.
Result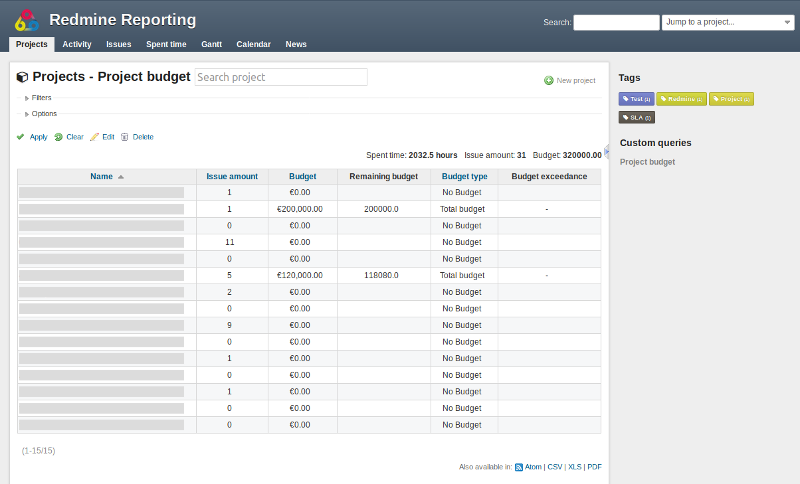 Project List with TAGs
Categorize your projects with TAGs
Challenge 2
SLA for issues
Keep track of your team's progress against agreements you've set for your customers expenses.
Result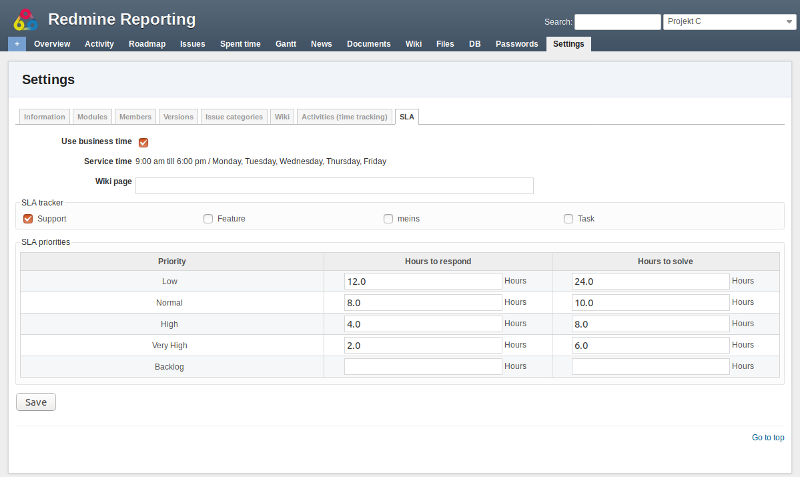 SLA for issues
Project related SLA configuration
Time metrics for SLA issues
SLA reports to track success of your SLA metrics
Challenge 3
Problem Management Log
Global system log to provide authorized users with a view of all activities within Redmine (ITIL compliant).
Result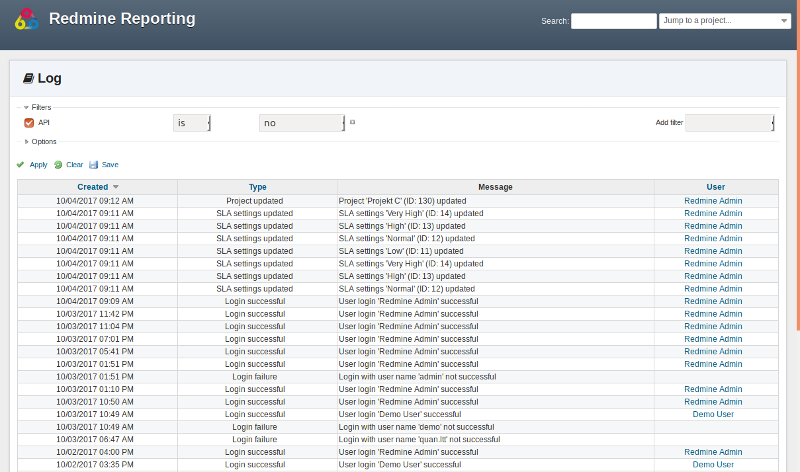 Problem Management Log
Access via administration area
Filterable list view of all activities
Export via CSV file
3 Fields of application
Lots of projects
Time logging
Budget management
Lots of projects
get large project lists under control
build custom queries for roles
set default view system or user specific
Time logging
Detailed report of logged user times
Time entries grouped by project, activity, date, user, issues, budget type ...
Budget management
get lists of projects with exceeded budget
see planned and actual data reports
keep track of your project by visual budget control
Remember
Knowledge is power!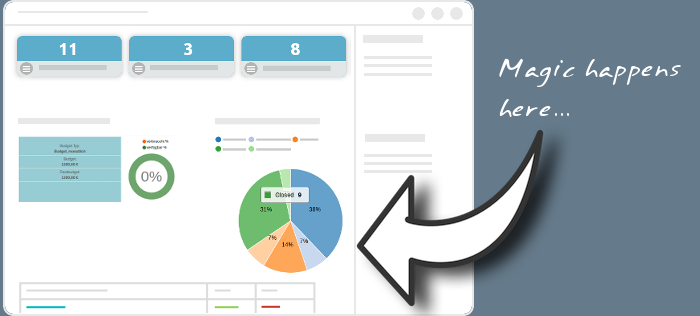 Complete feature list of Redmine Reporting
Project list as table (customizable with lots of filters and options)
Treemap view of project metrics
PDF export with corporate header for time entries and project reports
Taggable projects
SLA features for issue handling
System Log for all actions (included deleted data - ITIL conform)
Budget and rate management for projects
Watch list for users
FontAwesome support for projects
Customizable issue counter
Issue round trip support
Visual charts and statistics on projects, issues & project independent stuff
Custom field for project relations
List last user logins
File list - all files in one list