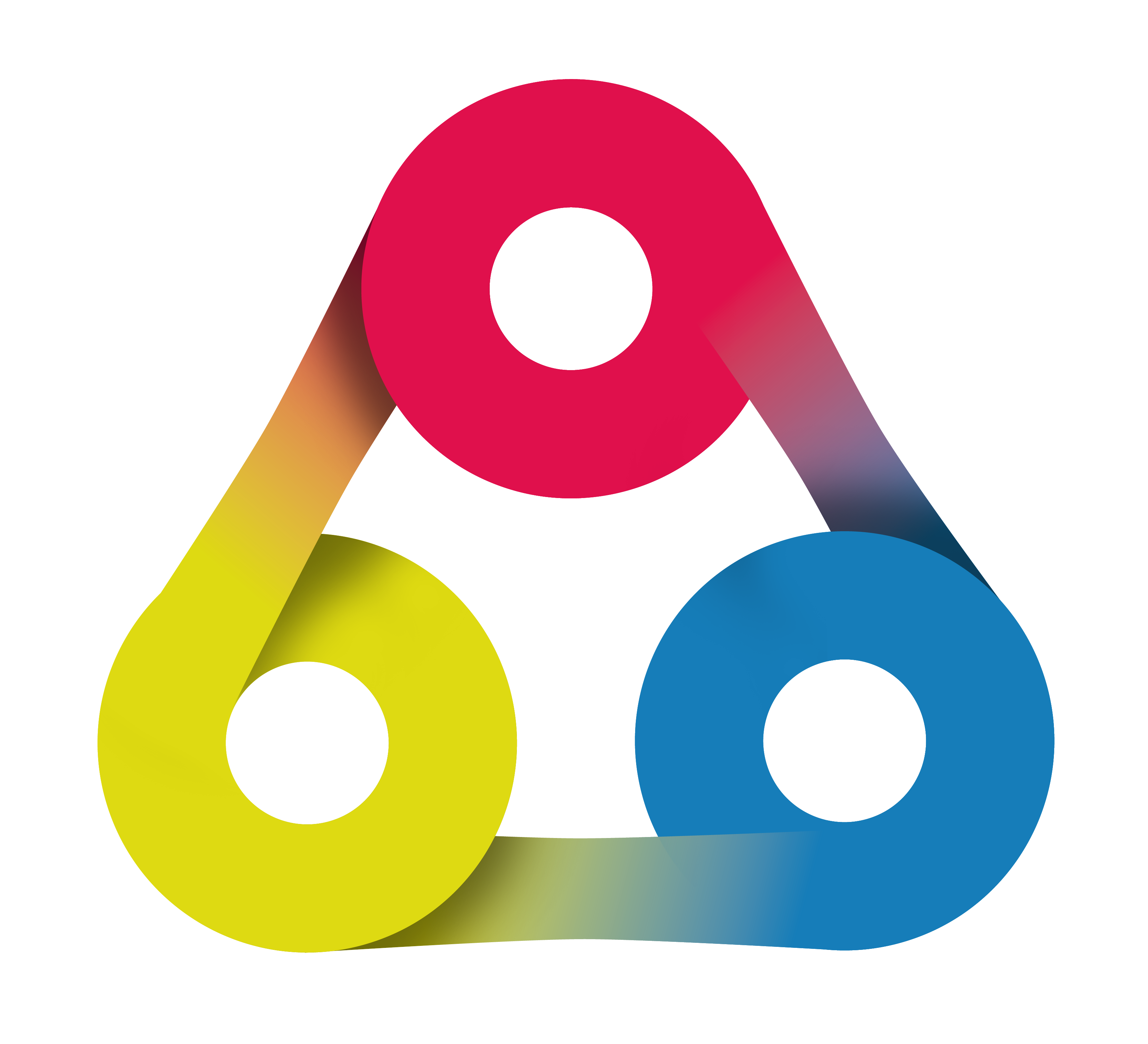 Redmine Service Desk
Professional business plugin to improve your customer support in Redmine
Created by AlphaNodes, 2022. Use the Space key or the arrow keys to navigate through all slides.
Hello and welcome to our basic session on Redmine Service Desk Plugin in about 10 minutes.
Chapter 1: The Basics
What is Service Desk Plugin for Redmine?
Handle incoming email requests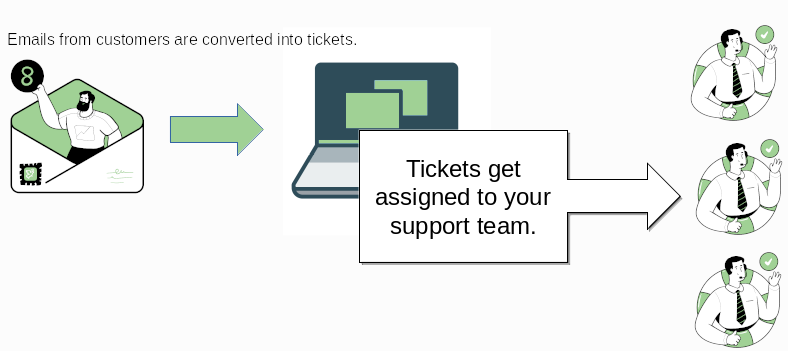 The plugin takes questions from your customers sent by mail and pulls them all into one place into your Redmine.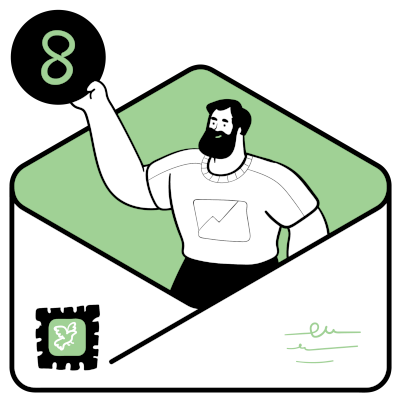 Those external emails are converted into issues. You can organize and manage them in Redmine and ultimately solve problems. This way you gain better visibility into your support processes.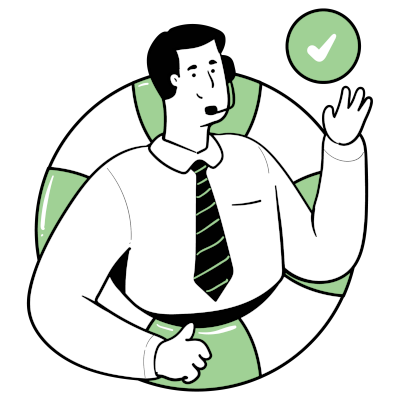 Providing support to your customers is powerful and it can grow very fast. The Service Desk plugin is a flexible tool. It can scale with your business as you grow.
What you can do: collect HTML5 webform information with your issues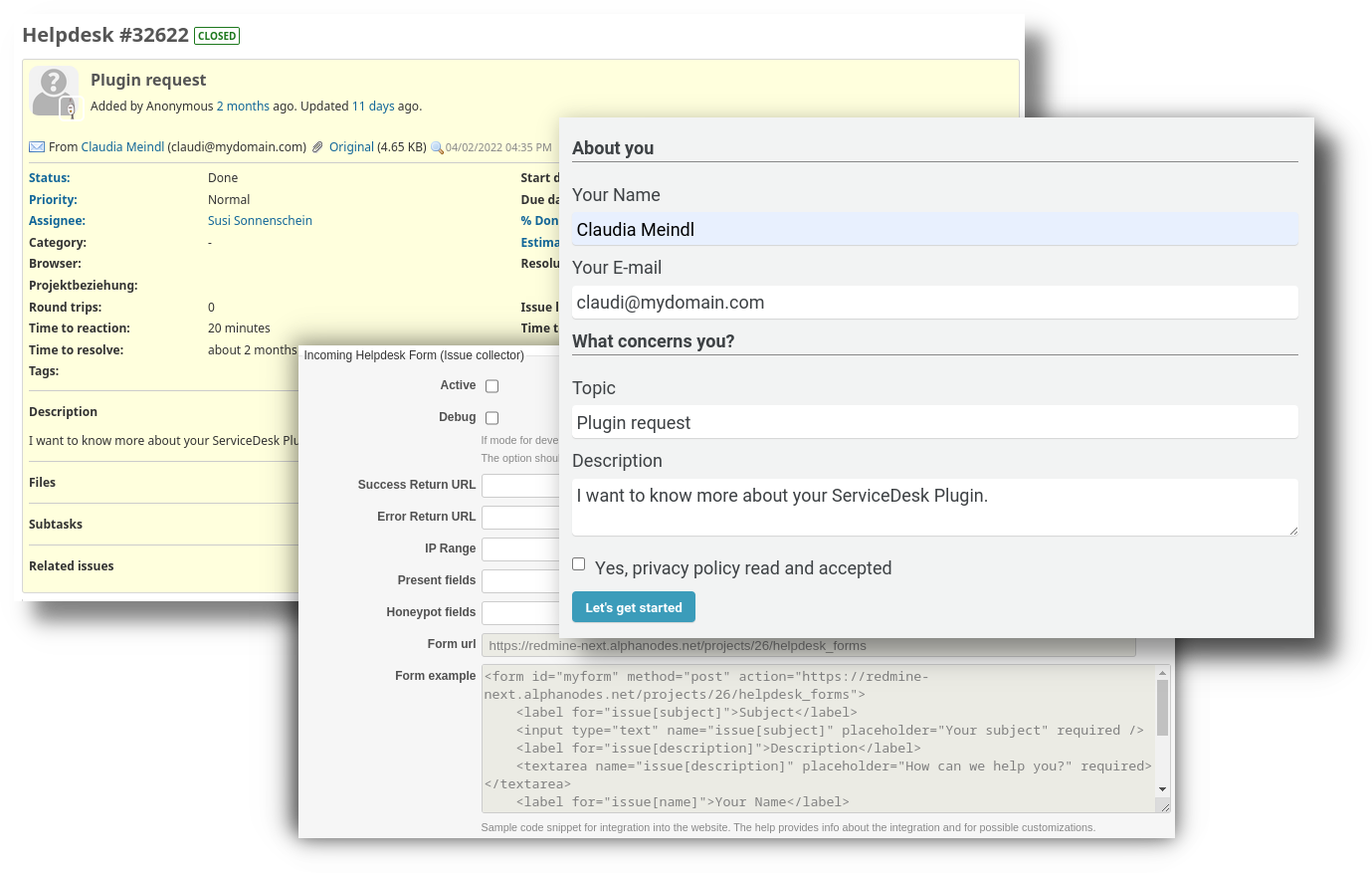 It is easy to be more productive and manage customer interactions if you already know a bit about your customer. So collect information up front by linking HTML5 webforms with your helpdesk tickets.
What you can do: provide quick answers via canned responses

Give your customer faster support by using predefined issue responses. Great function for those who continually receive the same questions or comments and wish to use prepared answer templates to send via email.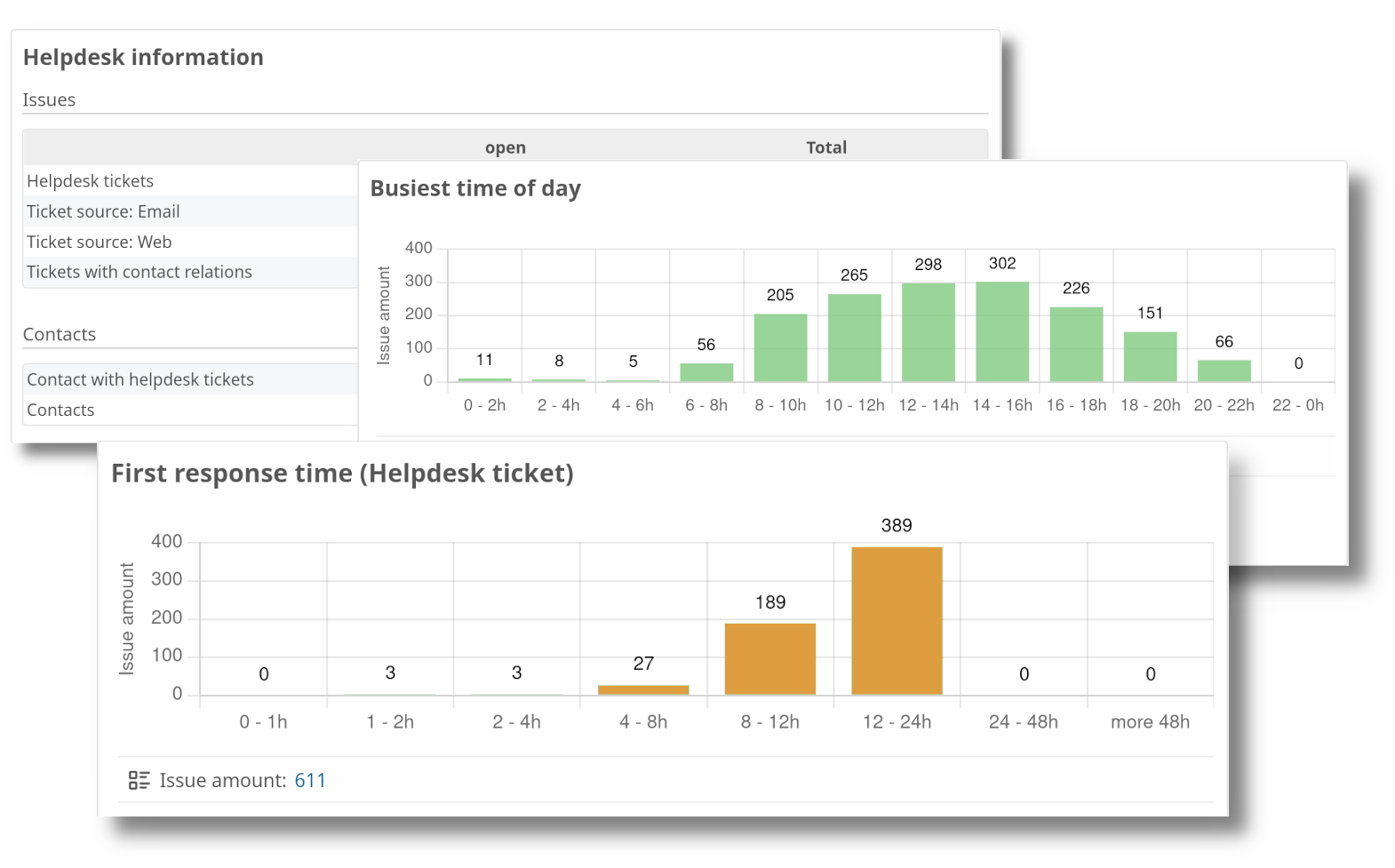 Work smarter not harder
With a tool to measure the impact of your work. And that allows you insights to make better business decisions.
Chapter 2: Best practices
Get started with Service Desk plugin for Support
#1
Configure your essential channel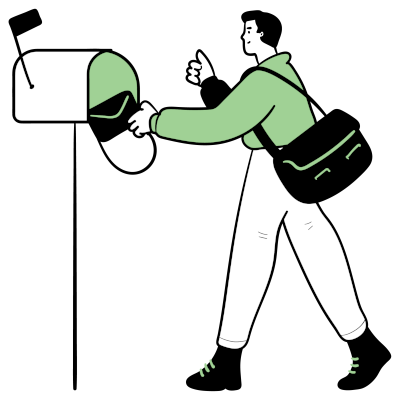 Companies start using Service Desk Plugin because they want to make sure, that their email inbox can be shared with the team. No support request is getting missed, when someone in on vacation or out of office.
Put your inbox into Redmine: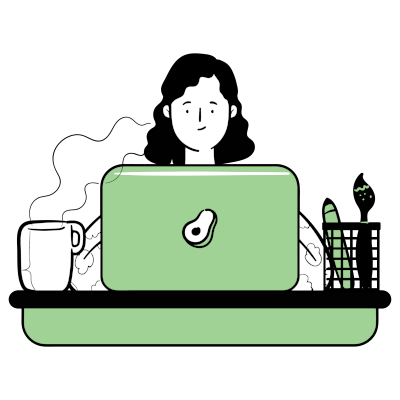 to be able to share incoming request with the team.
to triage issues to different teams like marketing, sales, HR etc.
to push email requests via issue further using your regular workflow.
#2
Define User permissions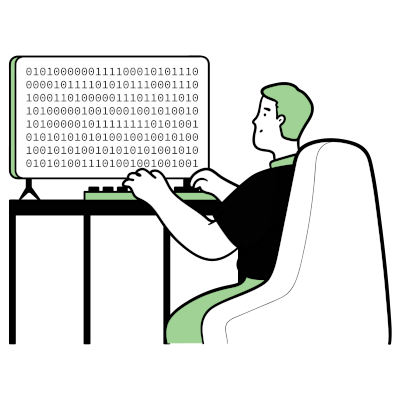 Only administrators have unrestricted permissions in Redmine. All other employees should have only the permissions necessary for their job.
To ensure that your team can work efficiently, your agents must be able to: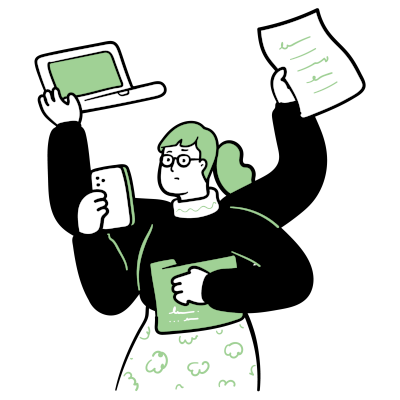 view
triage
and respond to requests.
Set relevant permissions for your helpdesk in the administration area


Permission may differ depending on the needs of the project and what actions specific users need to be able to perform within it.
#3
Custom fields for helpdesk issues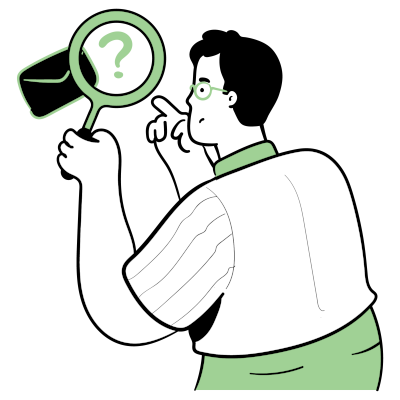 Decide what data you want to track on those requests and on your contacts.
Recommendation
Create your own Tracker (e.g. Helpdesk).
Use the default issue fields like: Subject, Status, Priority.
Work with additional custom fields (CF) for issues.
Custom fields for issues: resolution area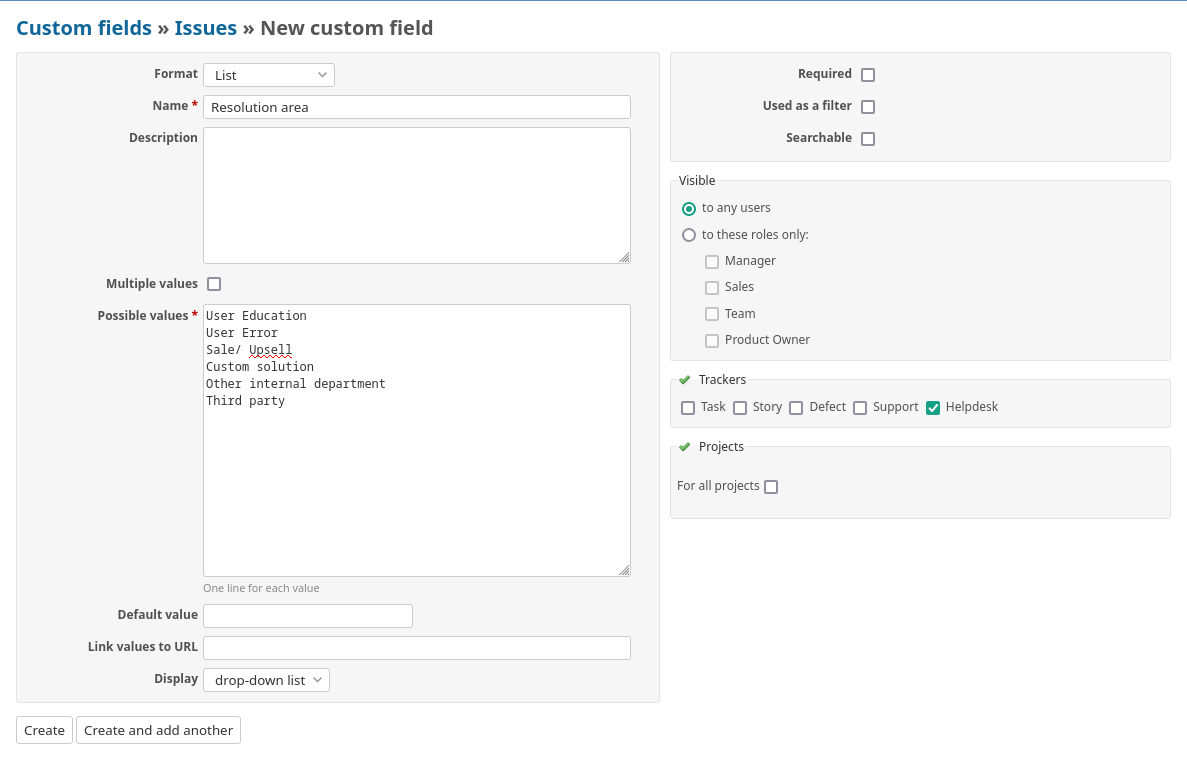 A CF like Resolution area helps to track what action was needed to resolve a helpdesk ticket. Resolution areas might be: User Education, User Error, Sale/ Upsell, etc.
Example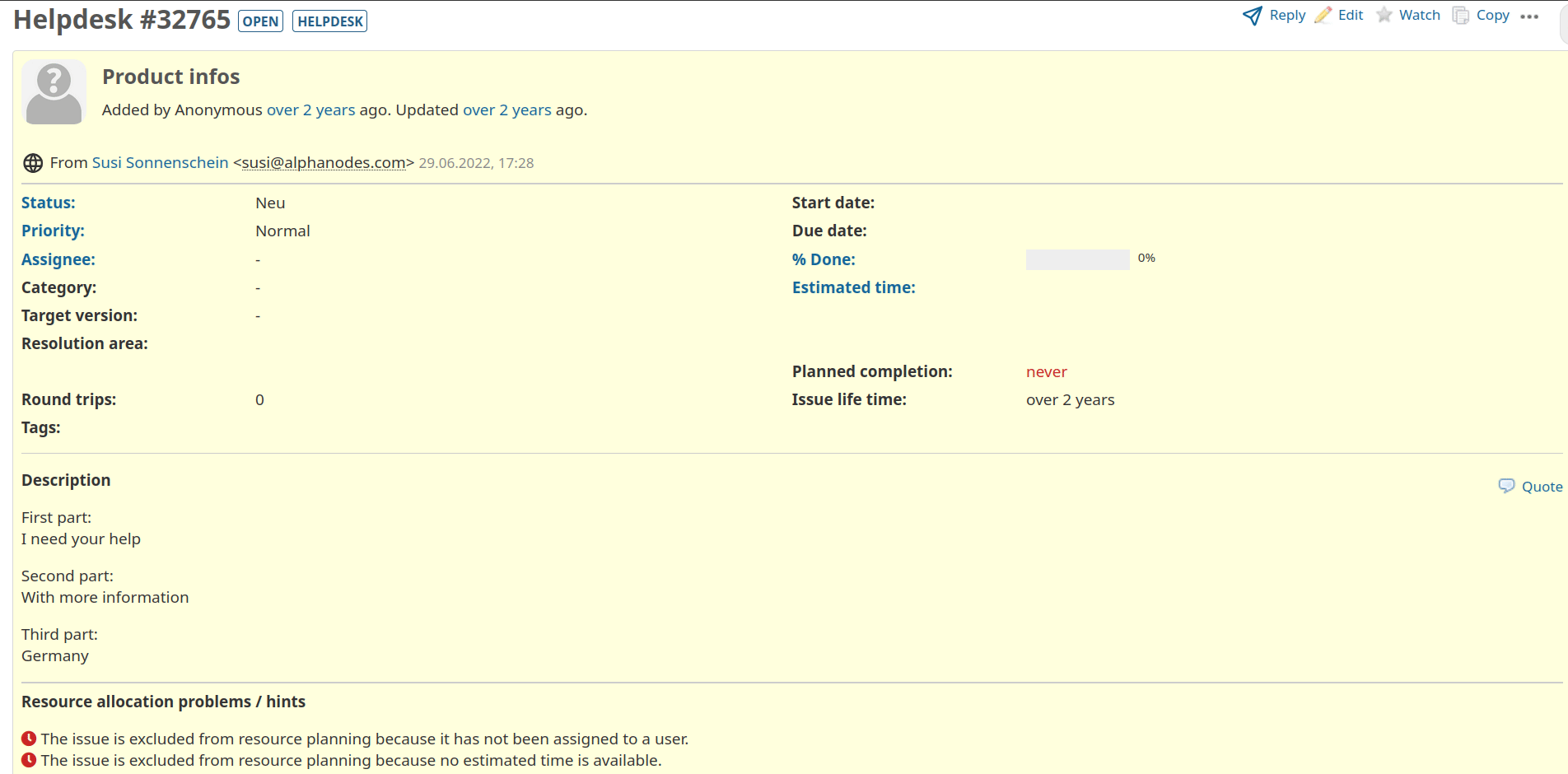 Custom fields for your helpdesk issues (like Resolution area) can be selected when replying to the customer via helpdesk ticket.
Impact
Important impact if you work with custom fields on issues: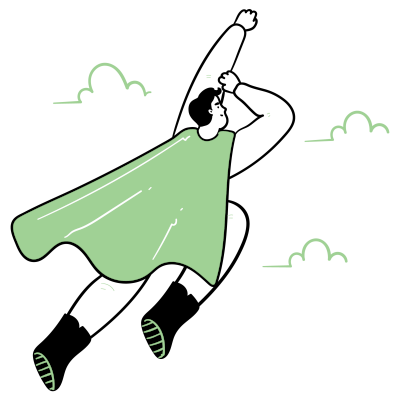 Additional information
Graphical evaluations
Increase agent productivity
#1: Additional information
Collect useful information and feedback on areas that can be improved.
A custom field for resolution types might help to identify topics for self-service articles.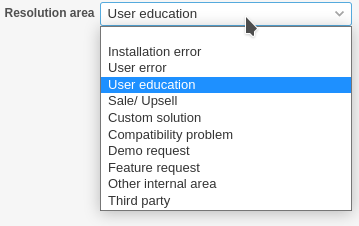 Tipp: Prefer dropdown lists versus text fields if possible. For easier reporting, search and standardization of business relevant information.
#2: Graphical evaluations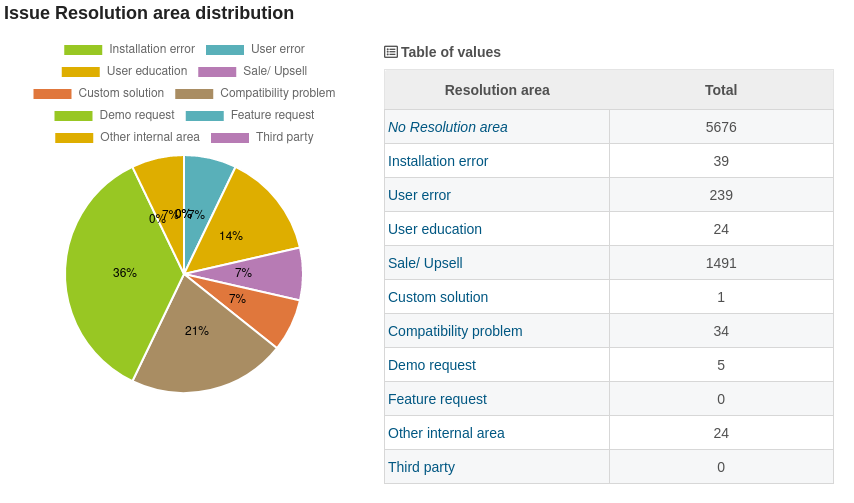 If you are working with custom fields for issues (Format: List) you are also able to use graphical evaluations for your helpdesk issues. Those are addable as dashboard block on your project overview page.
#3: Increase agent productivity
Multiple select options increase the productivity of the employees compared to manual text input.
This will result in faster resolution times and makes the employee's job easier.
#4
Get to know your business rules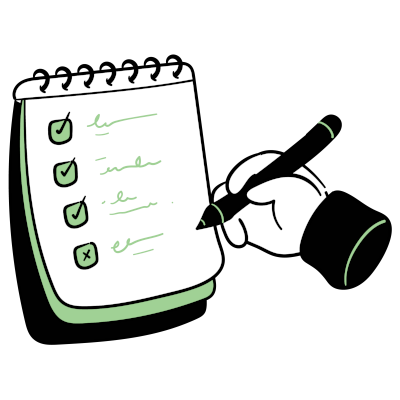 Gain efficiency through repeatable actions and a customized dashboard for your agents.
Recommendation
Prepare canned responses to help agents provide support.
Implement variables to create standards.
Adjust project dashboards to the needs of your agents.
Impact
Increase agent productivity by: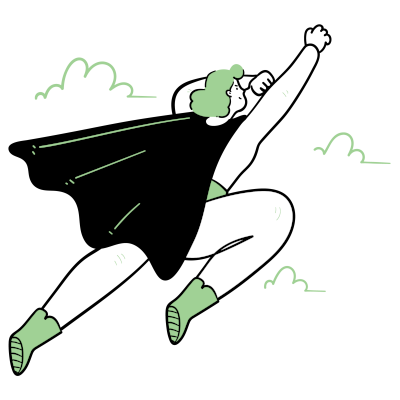 Eliminating repetitive answers in a time consuming, manual way.
Making work easier and response and resolution times faster.
Canned responses management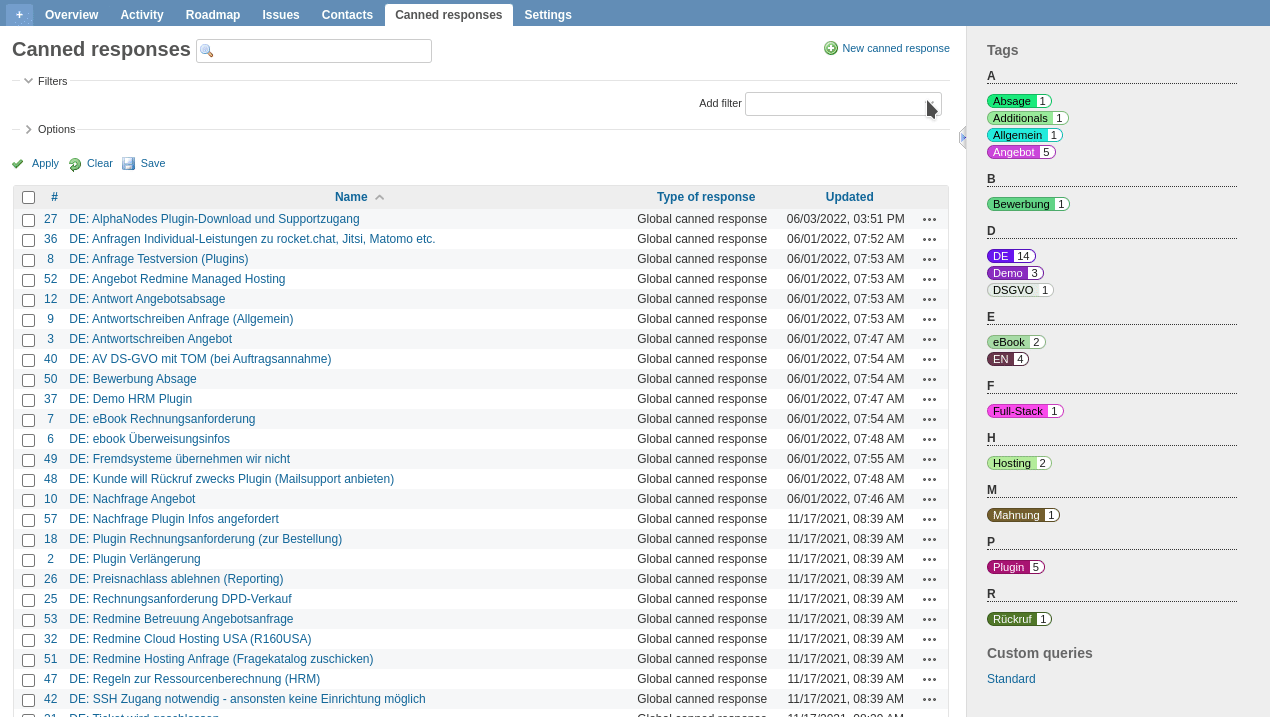 Answer templates help to increase productivity. They are a pre-set reply to commonly questions or phrases. Use variables to standardize the content. Make them available for the specific project, publicly or your personal use.
Canned responses implementation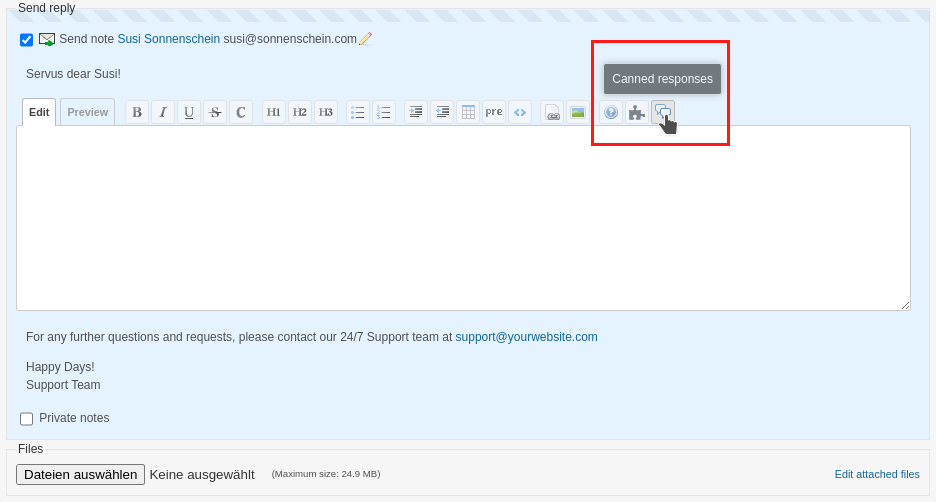 Depending on the Type of response you can select them in helpdesk issues (Reply) or use them in global issues (Add comment).
Support specific dashboard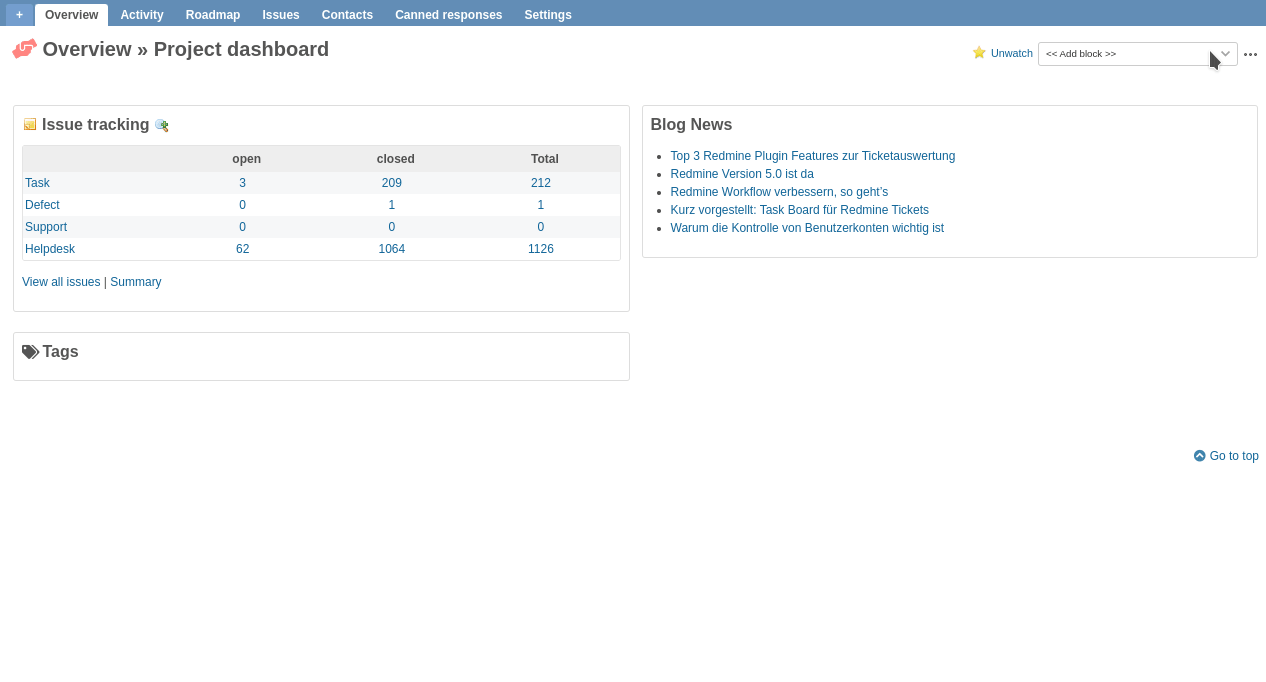 The plugin comes with Dashboard support. Users with appropriate permission can customize the project overview page as well as Redmine home page according to your business needs.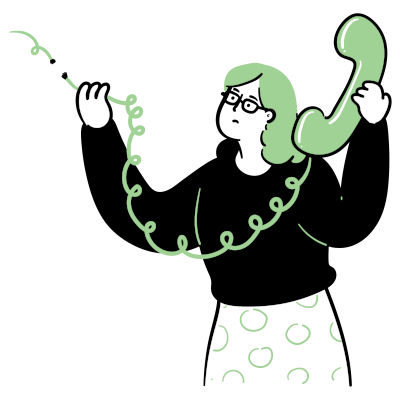 When to switch from an inbox to Redmine Service Desk Plugin?
When your business grows you will recognize, that the volume of incoming requests will increase. Your phone won't stopp calling. This might be the right time to start using ServiceDesk Plugin. To handle incoming requests inside Redmine.

Assign ownership, prioritize tickets, set deadlines, get a comprehensive overview of all customer requests.