Services and products that promote your business - without compromise.
AlphaNodes offers business class digital solutions suitable for marketing, sales, production and development of your products and services. Based on free open source technologies that help your business grow without compromise. To level-up your ideas und productivity.
Our mission
"We bring already established IT standards in large companies to medium-sized businesses - with our knowledge and on the basis of Open Source."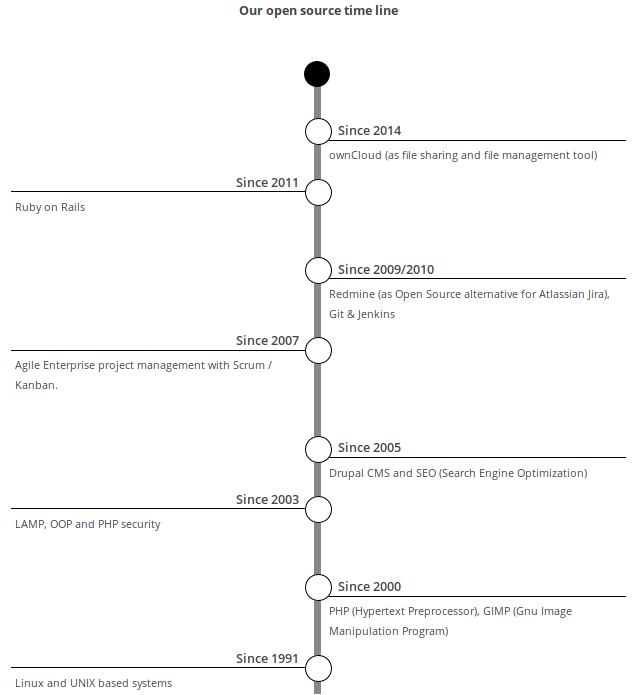 Since 1991 passionate about Open Source
Since 1991 our experts have been working on complex IT-Systems: we grew up using Linux and UNIX systems, focused on LAMP (Linux, Apache, PHP, MYSQL), discovered our passion for PHP security and Drupal and specialised from 2008 onwards in Open Source software consulting.