Since 1991 passionate about Open Source
Since 1991 our experts have been working on complex IT-Systems: we grew up using Linux and UNIX systems, focused on LAMP (Linux, Apache, PHP, MYSQL), discovered our passion for PHP security and Drupal and specialised from 2008 onwards in Open Source software consulting.
Our mission
"We bring already established IT standards in large companies to medium-sized businesses - with our knowledge and on the basis of Open Source."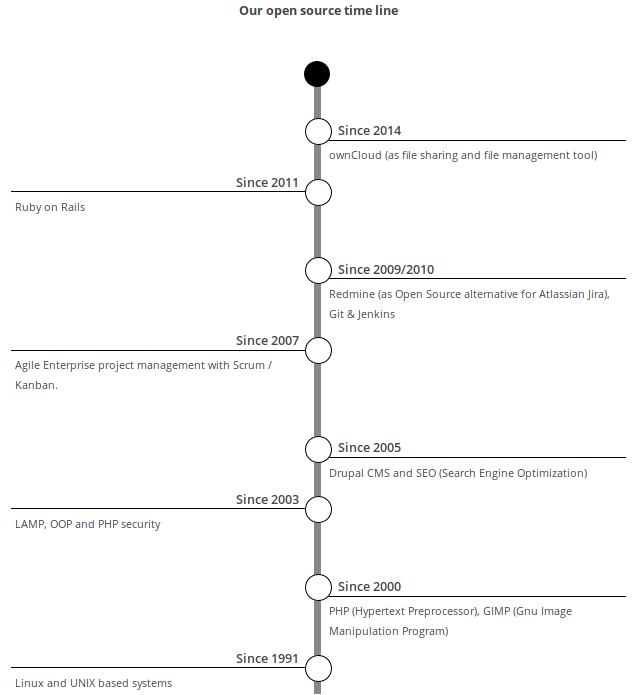 Your advantage
A golden rule in software development says: there is only one single tool that is suitable for the solution of a problem. This tool is the best tool available on the market. If the selected tool is not the best, the selection itself already is a mistake.
The experts around AlphaNodes believe in this rule and offer you here this very special tool for your usage with the advantage that you can use it quickly, uncomplicated and without any technical knowledge.