Redmine Products / Redmine Plugins pricing
Powerful tools to move your business forward.
Our offer is addressed to business customers. All prices are in Euro, strictly net and subject to VAT. No additionals shipping costs (download product)! Inclusive 12 month plugin support and updates.
Price adjustment pre-information
Simple pricing model for companies of any size
Purchase or renew annual support and maintenance license for the following plugins:
Need some more information?
Plugin FAQ
[Business ready] [All Features] [Full-Stack Plugin Bundle]
¹) Buy the single product only, if you are already using a current Redmine Reporting Plugin. Does not run alone. Requires a valid Reporting Plugin license (in the current version). If you don't already use it, buy the bundle.
* Our offers are solely for businesses in compliance with §14 BGB (German Civil Code). All price information are net prices and subject to legal VAT. The price is for the one-time purchase of a yearly Support license for the respective plugin. That means it is not a subscription price. You pay once for the plugin and have 12 months access to function updates, bug fixes, product information, support and application documentation from the date of purchase. After the 12 month you simply buy a new license if you need more product updates and support. Order on invoice (prepayment via bank transfer) possible, contact us.
Plugin requirements
Requirements for current v3.0.8
DB
Passwords
Reporting
WikiGuide
Automation
DevOps
HRM
System
Redmine v5.0 or higher (recommended: v5.0.5). Redmine v4x support has been dropped.
Ruby v2.7.x or higher (recommended: v3.1.3 )
Data base: MySQL v8.0 or higher, PostgreSQL v10 or higher (recommended: PostreSQL v15)
OS: Linux 64 bit (e.g. Debian) or OS X
Current browser: Chrome, Safari, Internet Explorer, Opera, Firefox
Required Plugins (dependencies)
additionals latest stable version (free available on GitHub )
Reporting (commercial, also as Bundle)
-
-
-
-
Licence: GNU General Public License v2 (GPL) and the Terms of use for using our plugins.
Setup
Installation & Update: requires technical knowledge and must be performed according to our provided installation instructions (customer support area).

Our values
We love to build great products to make the daily work of project teams easier! We do not make the cheapest plugins and we will not solve all your problems. We believe that the best products are those that not only scratch the surface, but also consider, simplify and solve deeper structural problems.
Thank you for noticing us.
Most Frequently Asked Questions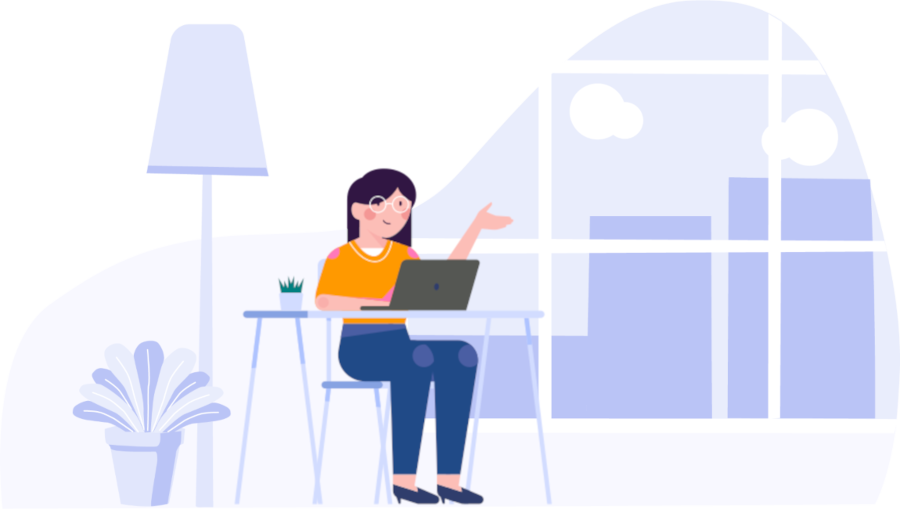 What plugin version do I receive?
You receive the latest version, which is available at the time of payment (today: v3.0.8). By purchasing a current plugin version, you do not have access to old downloads. This means, that old plugin versions (compatible with older Redmine systems) are not accessible to you. Learn more
What should I pay attention to before buying?
Digital products are not returnable. Make sure that your Redmine system meets the minimum requirements stated at the time of purchase. Known compatibility issues with other plugins should be checked in advance. Learn more about it in our Plugin FAQ.
How can I buy the plugin?
Via our website the purchase of the desired plugin / plugin bundle can be done via PayPal or Stripe payment. This process is the fastest. It is also possible to pay via bank transfer to german bank account. In this case we will provide a pre-payment invoice with the necessary payment information on request. In general: Delivery against prepayment, only.
Plugin Download after purchase
The download URL will be sent to the e-mail address used for the order by our third party provider DPD. After receipt of payment (via PayPal or Stripe), the download link for tar.gz file download will be sent within 30 minutes to the e-mail address provided during payment. For those who don't user paypal and will transfer money directly to our bank account, the link will be issued within 5 working days after your payment order started by your bank.
What discounts are available?
We offer discounted prices for the purchase of plugin bundles. If you buy one of our available bundles then they cost less than if you buy the products individually. The most economical is the Enterprise+ bundle.
Is there a bundle price for Reporting & HRM?
Yes, the Business-Class Bundle contains both plugins, which build on each other. The HRM Plugin is not executable if the Reporting Plugin is missing. Please consider the Business-Class Bundle if you do not have either of the two plugins.
Is there a bundle price for Automation & Reporting?
Yes, the Automation-Bundle contains both plugins, which build on each other. Das Automation Plugin is not executable if the Reporting Plugin is missing.
Is there a bundle price for Automation, HRM & Reporting?
No. But all 3 plugins are included in the Enterprise+ Bundle. We recommend to buy this bundle if you need all three. It's just sligthly more expensive than the single ones. But you profit from all our plugin functions this way.
How long do I have support?
When purchasing a plugin support licence every customer has access for 12 month to our customer area for: plugin download, plugin support, plugin updates (features and bug fixes), plugin documentation of the purchased product (inclusive installation / update instructions, API documentation etc.). Download new versions promptly.
What happens when the support period is over?
When the 12 month product support has expired, the plugin can still be used. In the version you last worked with. But access to the customer area, plugin documentation, installation / update instructions, API documentation, scripts, updates and bug fixes as well as support requests are no longer possible. We recommend to renew your plugin support licence for another 12 month to profit from an up-to-date and secure plugin usage. Note: The download of old plugin files is not possible retroactively. Learn more
How do I get up and running the plugin?
After you have access to our customer area you find all you need to get the plugin running: installation instructions, update instructions, issue tracking system to contact support team etc. We recommend to use our installation instructions, only.
Do all my employees get access to the product support?
The access to the support area is created for the person, buying the plugin. If you want your employees to get access to plugin documentation you need to implement your plugin support token in the Help section of the plugin configuration.
Is the plugin licence automatically renewed?
No, we don't force you into any long-term contracts. Our plugin support license expires after 12 month automatically. If necessary, the license must be renewed by you to profit from regular feature updates, bug fixes and friendly support.
What is a bundle?
A bundle is a package of single plugins. The purchase of a bundle is cheaper than the single plugin purchase. We offer several plugin bundles.
Is there a test version available?
No, we do not offer a personal test version. The functions of the plugins can be tested extensively in our public accessible online Demo before purchase. So you can see how the plugins work together very well.
Can the plugins be integrated with other applications?
With our APIs (based on JSON and XML), integration is also possible with other applications that support this.
Do the plugins also work together with other plugins?
Our plugins are compatible with each other and usually work with other common Redmine plugins whose source code is not obfuscated. As long as they do not provide similar functionality and do also fullfill our minimum requirements. Learn more about compatibility in our Plugin FAQ.
I am working in a multilingual team. What languages is the plugin available in?
Our plugins (except DevOps) support various languages: German, English, French, Italian, Japanese, Korean, Portuguese (Brazil), Russian, Spanish, Poland, Czech.
Do you run your business on AlphaNodes Plugins?
Absolutely! In fact, we use every plugin internally for several months before we release it publicly. Most Plugins resulted due to own need.
What makes AlphaNodes plugins different from other tools?
With our high-quality developed plugins (Made in Germany) you always work with a range of functions which best supports the latest Redmine version (currently this one). Our tools are continuously maintained and developed. They are well documented, all on the same level, compatible with each other and work best all together. Learn more.
This website is SSL encrypted. SSL Info - Report A+