In Redmine, people who have access to your system are called users. A user with administrative rights usually creates new users and defines their access rights. With the HRM Plugin, certain user types (e.g. personnel department employees) also have the option of creating new users or editing existing users independently of the administration area.
Regular Redmine users often have reading access to a user profile by clicking on the name of the respective user. Depending on which rights this user has, the profile provides the viewer with different user information.
Quick access to relevant user information
The new version of the Redmine HRM Plugin structures the profile page into clearer areas and thus provides even faster access to user-relevant information and areas in Redmine.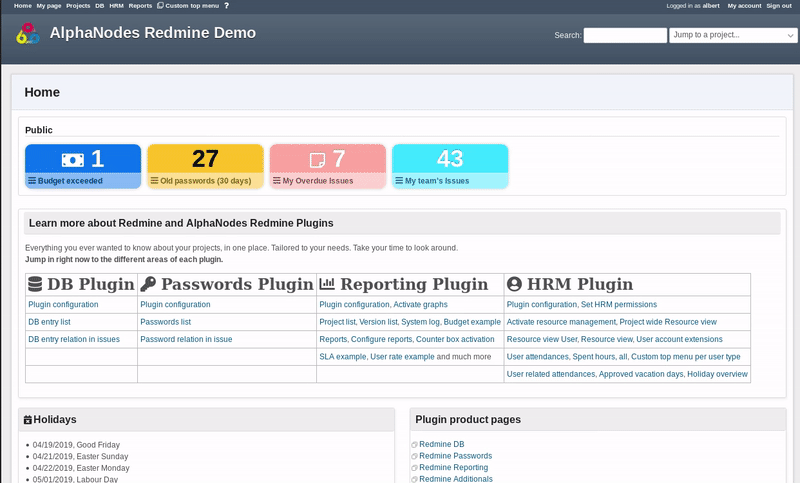 The header area of the profile page provides the usual user information. The right sidebar shows additional information provided by the HRM plugin and custom user fields.
The individual areas of the HRM user profile are also:
Activity
Files
Projects
Spent time
Assigned issues
Reported issues
If you want to know more about our user profile, take a look at our online demo. There you can test all functions of the HRM (Human resource management) Plugin.
With the Redmine HRM Plugin you can connect your employee data in a meaningful way and evaluate available resources - project-related and cross-project, as well as user-related. In this way, free employee potential is optimally used for current or planned projects. The Redmine HRM Plugin is our resource management solution for Redmine. It is designed for flexible teams and supports self-management due to integrated automatisms.