The open source project management and bug tracker tool Redmine has been released today in a new version after a long development phase. The developer community processed 216 open issues for the new release.
The innovation lies in the details
Like every new version of a main development line, the latest version 4.0.0 brings many small improvements to the existing functions. In some areas new features are added, others improve existing ones. The many details ensure that they better meet the demands of today's PM teams and simplify usability for every user.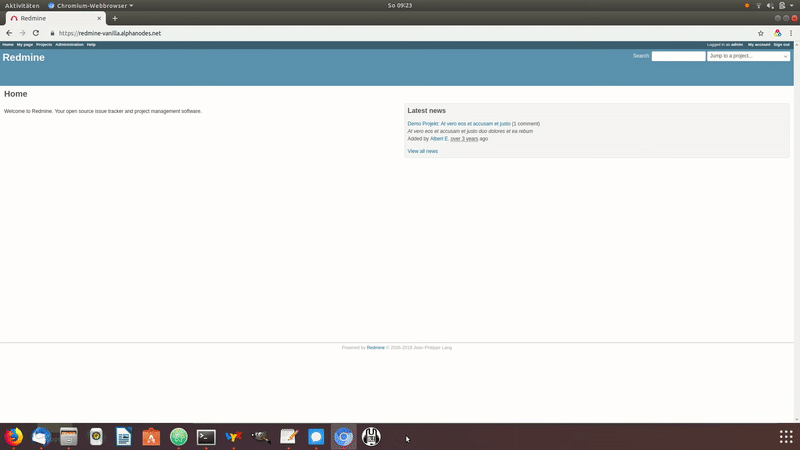 According to an information of the main developer the main changes of the new Redmine version lies in the following areas:
E-mail notifications: in the future each member will receive their own e-mail notifications. In older versions, a single e-mail was sent to all users for this purpose. For the e-mail delivery Rails ActiveJob is used.
Text formatting: there were numerous improvements here
Coderay replacement: To support more languages for code highlighting, Rouge will be used in the future. Rouge is a pure ruby code highlighter that is compatible with Pygments.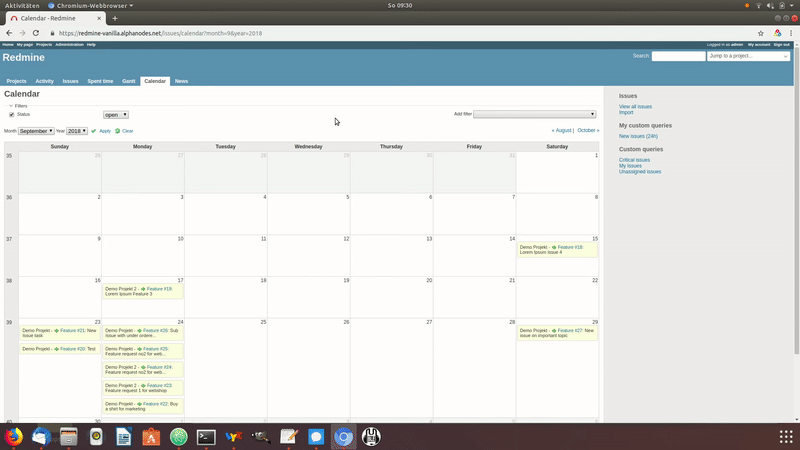 Under the hood
In the areas Code cleanup/refactoring, Performance as well as Ruby and Rails Support a large amount of open issues were processed. Ruby 2.2.1 and older versions are no longer supported. Ruby 2.5.x, which was released last December is now the minimum requirement. In addition, Redmine 4 uses the latest (recently released) Rails version 5.2.2. And so a long expressed wish of the community to migrate Redmine to Rails 5 is fulfilled.
More information about the new version can be found in the official chanelog on Redmine.org. There you will also find information on how to update existing versions.
Furthermore the versions Redmine 3.4.7 and 3.3.9 have been released for Redmine 3.4.x and 3.3.x users. Both include an upgrade to Rails 4.2.11, which fixes Rails vulnerabilities. An upgrade is also recommended for users who do not want to upgrade to Redmine 4 right away.
Redmine update from a professional
Customers whose Redmine is maintained by us, or who use a Redmine Hosting package with us do not have to worry about updating to the latest version. We do that for you. We recommend an update to Redmine 4 only when your installed plugins officially support the latest version.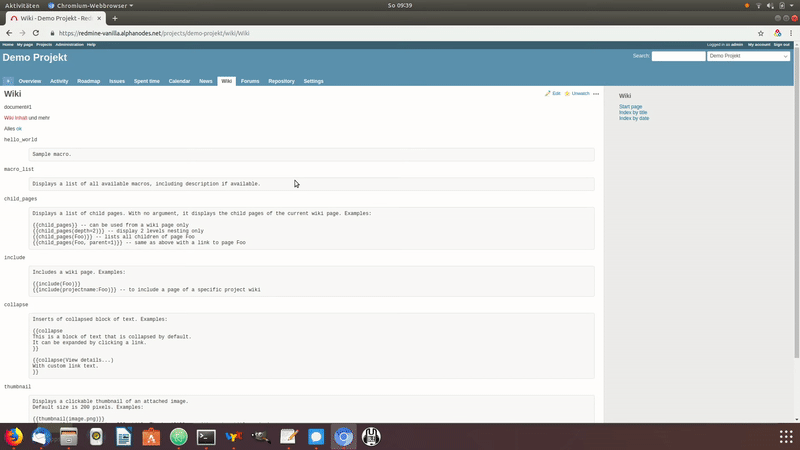 Redmine - Open Source Project Management Software
Redmine is a free, web-based project management software that provides project teams of all kinds with extensive functions. In addition to user and project management, users have access to discussion forums, wikis and task management. Redmine is a good alternative to commercial applications. Because companies can scale more cost-effectively and are not tied to specific vendors.
Redmine is not only used by large projects as issue-tracker system (e.g. Ruby community or TYPO3 developer portal). It can also be used in many well-known companies worldwide. Be it as a stand-alone solution or, thanks to API and LDAP connectivity, also in combination with other commercial tools.
Companies can host Redmine on their own server. Talk to us if you want to learn more about using Redmine in your team. We can also help you install and configure your own Redmine instance. And with our external Managed Hosting offer we make sure that you can better use your own staff resources elsewhere and that your Redmine system runs safely on your own server and is always equipped with the latest functions.