Are you faced with a multitude of tasks and unsure of where to begin?
Do long lists of issues leave you feeling overwhelmed and unable to identify dependencies?
Are you looking for a fresh perspective on your tasks?
The presentation of task packages greatly influences your team's efficiency. A tool like Redmine Reporting can assist you in visualizing your tasks in a new and improved manner.
List view
Indeed, we are aware that every successful project begins with a list. In Redmine, lists are the standard view for various entities.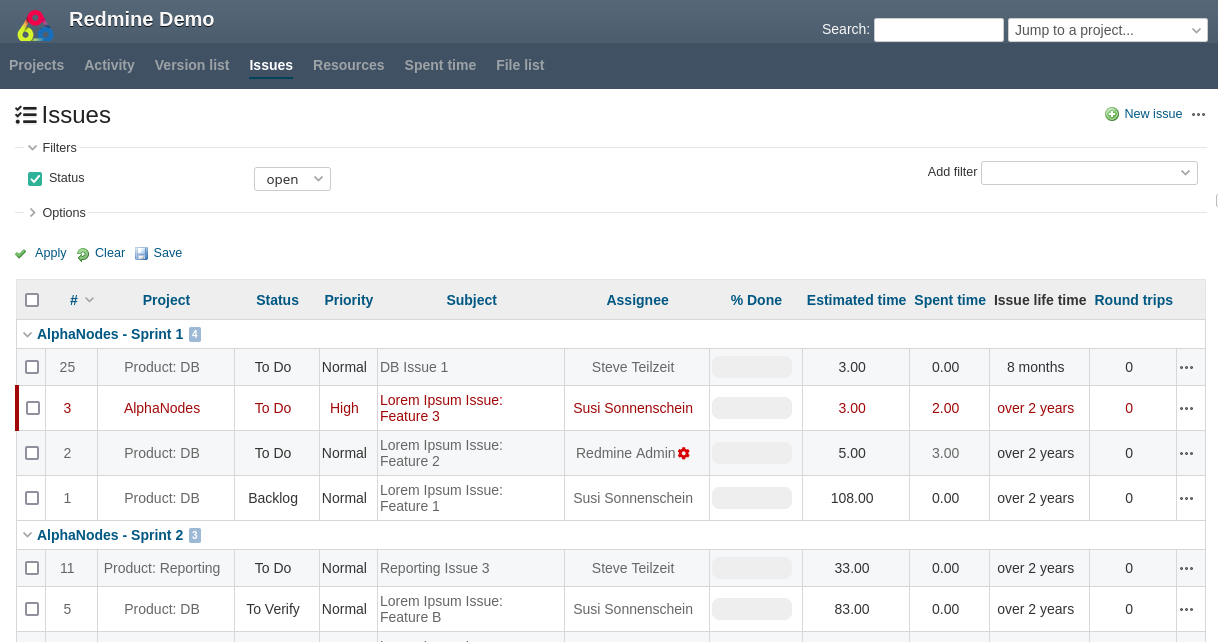 The traditional list view of Redmine issues is ideal for sequentially working through items. You have the flexibility to add relevant information as needed, simply by incorporating additional columns.
Consequently, the issue list can serve as either a straightforward to-do list or as a comprehensive information source for future actions.
Who is the list view for
The list view is perfect for:
daily task management
Issue priorization or
setting task dependencies
breaking tasks into steps
listing tasks for project milestones
Board view
If you want to see the bigger picture of your task you should switch to the Board view. With the Board view you can organize and track issues by status (e.g., "To Do," "In Progress," "Done") to ensure that all tasks are completed on time.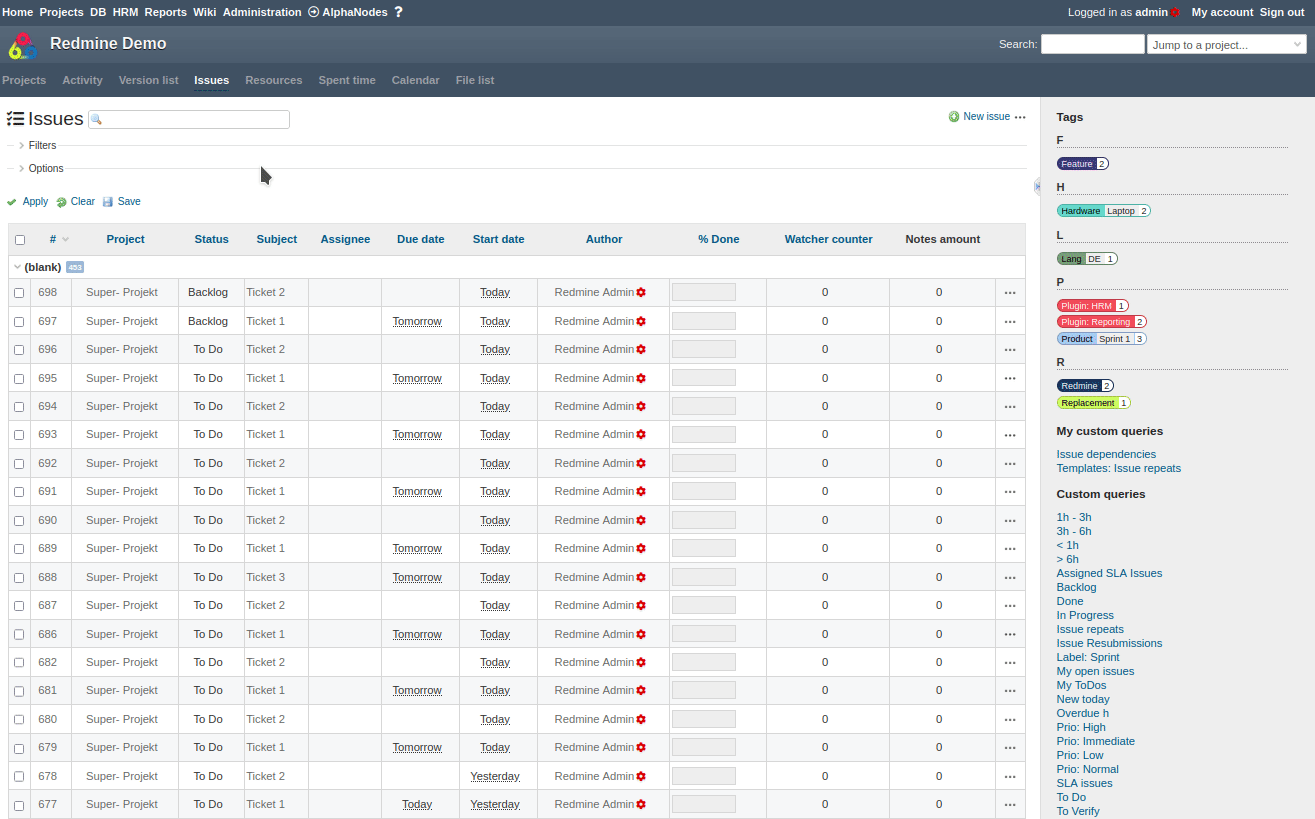 Project teams, using Kanban will see this function as perfect for that in order to map or visualize the planned workflow.
Who is the board view for
The board view is perfect for:
tracking issue progress
visual workflow
categorizing tasks via status
getting an overview of project phases
better team collaboration
checking on milestones
Issue dependencies
Ticket dependencies are utilized in project management to establish connections between various tasks or issues. They play a crucial role in managing the order and interdependency of tasks within a project.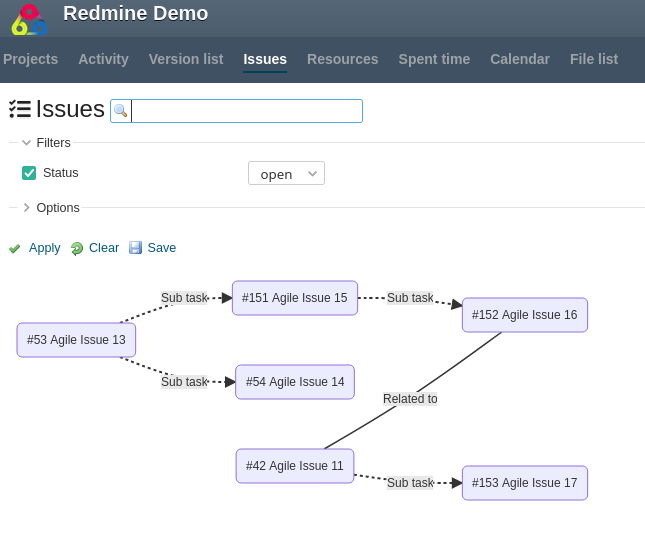 Ticket dependencies can help improve efficiency, planning, and progress in a project by clearly defining the relationships and dependencies between tasks.
Issue dependency view is ideal for:
visualizing issues that are related to each other
obtaining an overview of complex work packages
providing a clear and comprehensive view on how tasks are interconnected
understanding the dependencies between tasks
identifying critical path items and ensuring a smooth and efficient progress
Tree map views
A Tree Map view is used to visually represent hierarchical data. It makes it possible to display large amounts of data in a compact and clear form.
The size of the tiles represents the value or size of the data, while the color or other visual properties can represent additional information.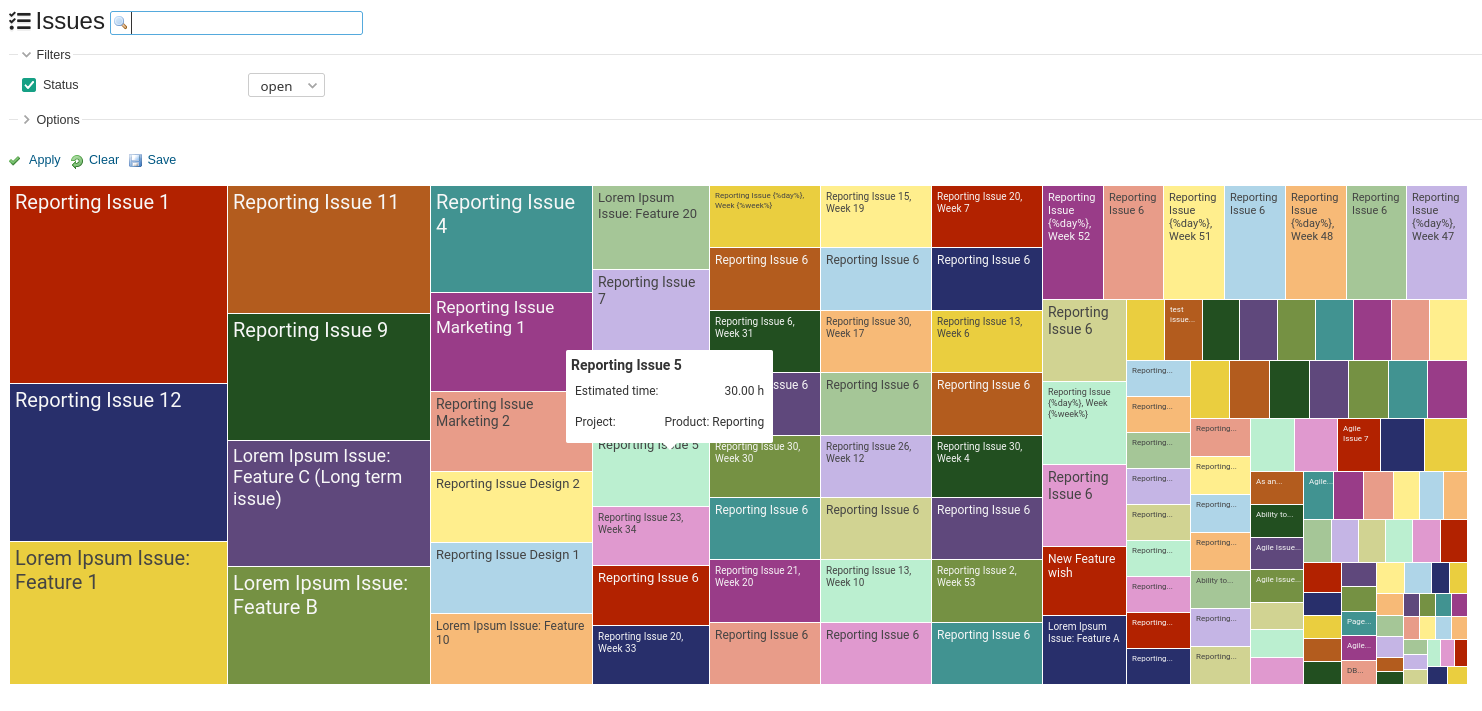 The tree map view is perfect for:
tracking different aspects of a project's issues
helping quickly gain insight
making informed decisions
Conclusion: Structure hero
Yes, we are aware that the Reporting plugin is a powerful tool when it comes to structuring information, particularly with its diverse issue list visualizations.
Customizing the visualization of regular issue lists in project management can greatly assist in tracking progress, enhancing collaboration, and simplifying task planning and management.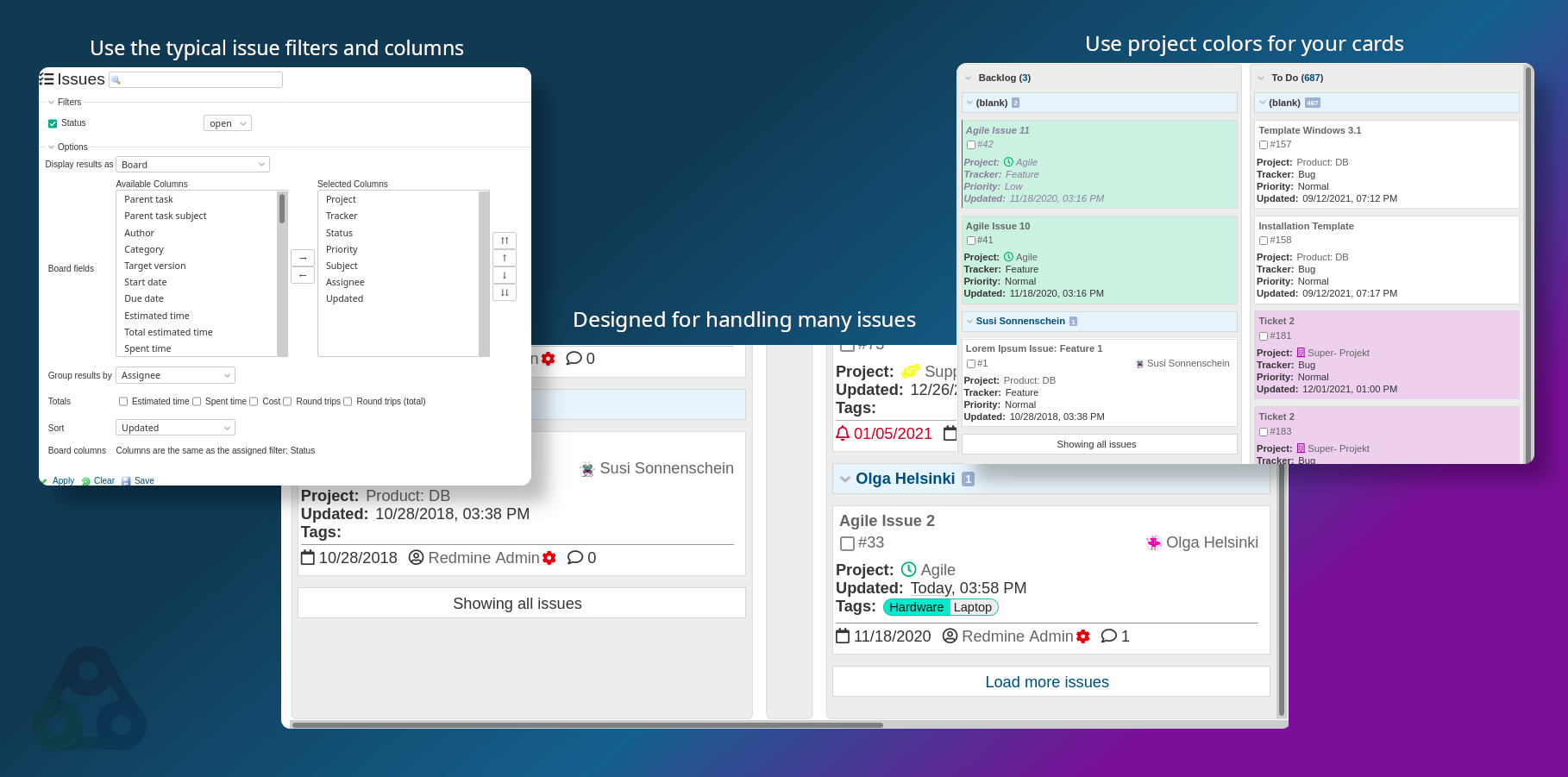 In conclusion, project managers greatly benefit from the Redmine Reporting plugin. It enables them to efficiently organize and track project progress, collaborate effectively with team members, and plan and manage tasks more easily. With its powerful visualization capabilities, the Reporting plugin is an essential tool for successful project management in Redmine. Test the functionality in our free online demo, now.
All information about our extensions for Redmine can be found on the product page. Customers whose Redmine does not meet the minimum requirements or who prefer to hire someone to install and regularly maintain their Redmine instance have the alternative of booking our Managed Application Hosting for Redmine. Here, the plugin is already part of our hosting offer. The functionality can be tested in our online demo of the current Redmine version.