The Redmine HRM Plugin allows management of employee resources as well as attendance logging and leave day management inside Redmine.
In this article we are going to give you an overview of three different ways how to log your attendances (e.g. office work or remote work) with Redmine HRM Plugin.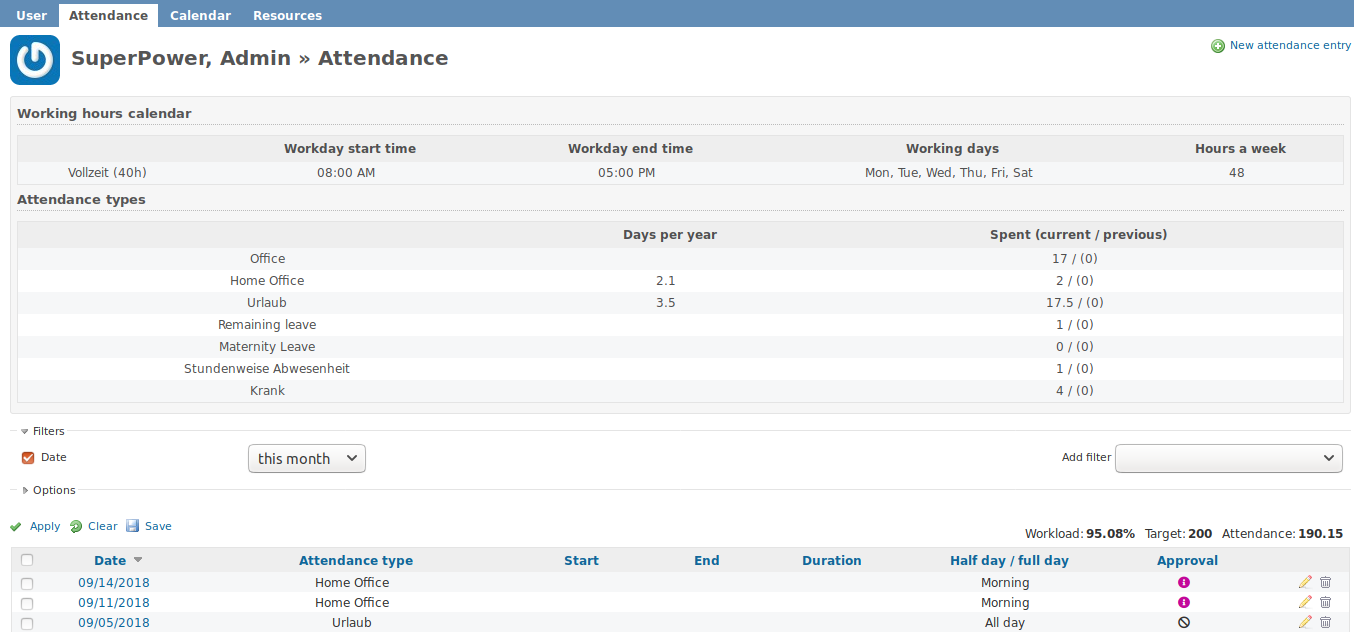 When you log your attendance time in Redmine you go to the Attendance area in your user profile. The attendance section is one of the heart functionality of the Redmine HRM Plugin.
There you log your work time for your company. There may be various reasons your organization wants you to log time for:
in order to track time, spent in customer projects for billing expenses
or to make sure your time is being used effectively
or just to book absence times like illness or leave days
Before you get started to log your attendance time, make sure you are part of a user type, which has the permission to do so. Your Redmine Administrator should be able to set this up for you in the HRM plugin settings.
The fastest and easiest way to log your work is to go to your user account (My account) in the top menu and open the Attendance area section in the app menu. There you click on New attendance entry.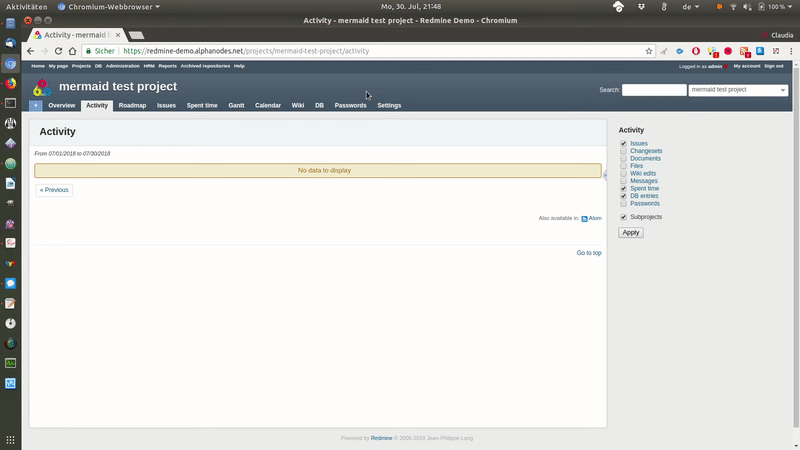 If you are a team lead you can also switch users in the New attendance entry and log work for a team member.
To do so you need to have the appropriate permissions. Your Redmine Administrator should also be able to set this up for you.
The time sheet view in the user Attendance area is more than a report you can filter and export for a specific date range.
And finally a different way to log work for a user is in the HRM section, accessible for users of the personal department. There in the Absence calendar section you also find the New attendance entry link to add attendances for your self or other users.
That's it. Just choose the way which is most convenient for your.
In our Online-Demo the current version of the Redmine HRM plugin can be tested. The functions described here are available there for viewing. Try it out. If you have any questions, please contact us via e-mail.