The commercial Redmine plugin HRM (Human Resource Management) is equipped with an integrated attendance management for your team members.
It is so flexible that your company can manage any kind of presence or absence (e.g. office, home office, vacation, illness, training etc.).

Attendance management: how it works
Users with administrator rights create the necessary attendance types.
Your employees manage the attendances available to them via their user profile.
Superiors or HR employees check and manage the registered attendances in a separate area.
In the HRM area, you can use filterable lists to perform various evaluations and actions for attendances. List export as PDF, CSV, XLSX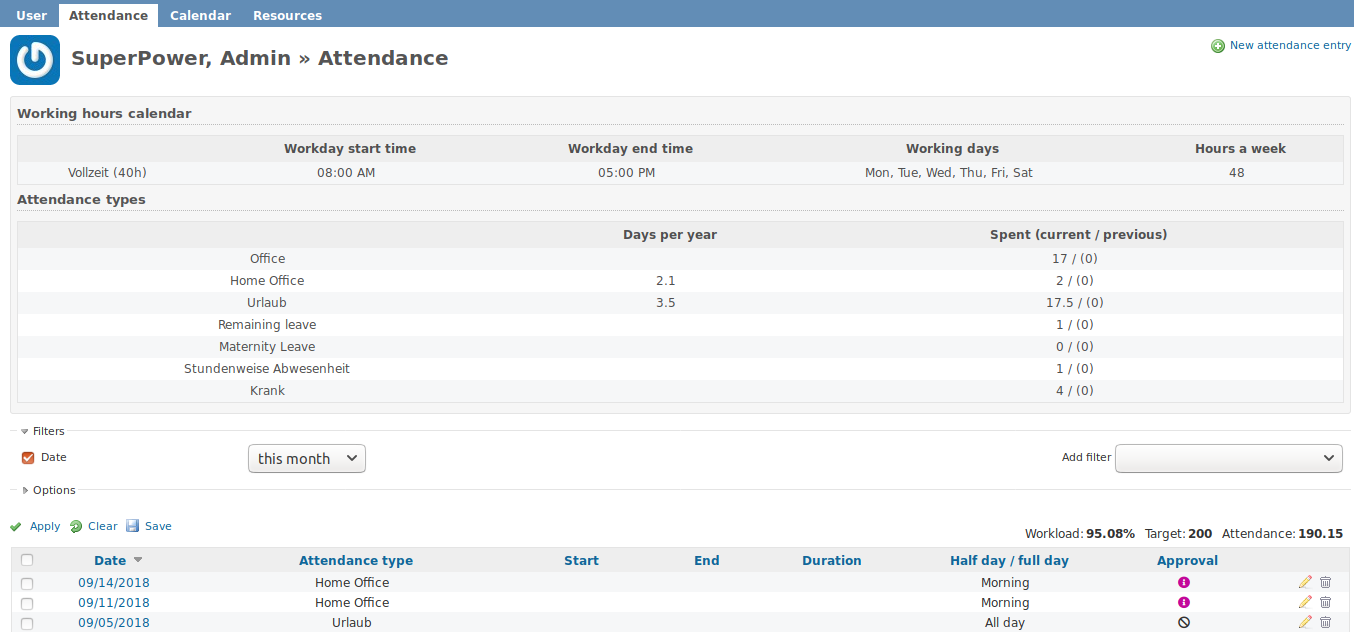 Redmine HRM Plugin Feature: Holiday Planning
The HRM Plugin is a function extension for Redmine. Due to the presence management it provides a possibility to display information about the approved vacation days within the resource view (scaling Day). Within a project, for all projects or for a single employee.
Useful for:
HRM Manager
Project Manager
IT Manager & Lifecycle Manager
Decision makers
Project Portfolio Manager