The primary goal of a project management tool like Redmine is to pursue only abstract targets and not necessarily to please the user.
In the meantime not only developers, but also employees from administration and marketing work with Redmine. So it's important to give visually oriented users assistance in relevant areas.

The Reporting Plugin provides various options to increase the user-friendliness. Like here for example with graphical counter boxes instead of long lists.
Redmine Reporting Plugin increases usability
The use of colours and symbols makes it easier to keep track of long text passages. Find areas faster, increase the working speed and thus also increase the fun of using the software.
The Redmine Reporting Plugin helps you to do this. It equips your Redmine with useful functions to increase the usability. It offers the following possibilities:
Use query groups with counter boxes instead of list views. These can be color matched and provided with symbols. Threshold value settings also allow the boxes to be displayed only when certain values are exceeded (activatable for each user-defined query).
Provide projects with colored icons for the project list. And thus visually mark relevant projects ( can be enabled in the respective project configuration).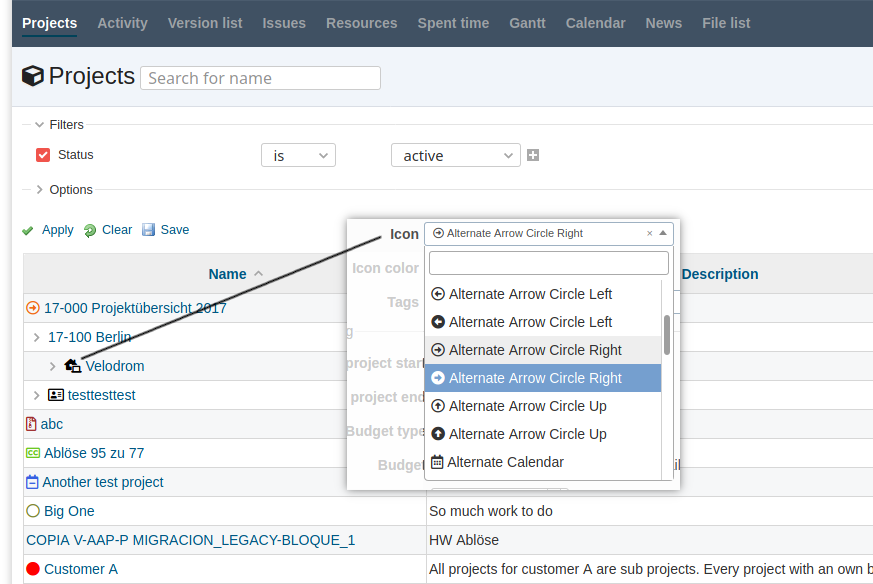 Symbols and colors for your project list enhances usability especially with large project amounts
Adapt the graphical evaluations to the corporate design using numerous color variants (can be activated in the plug-in configuration).
Change the typical table view in the area Projects, version list, resources, file list into graphical views (e.g. tree map display). Can be changed in the filter options.
Customize the empty Redmine Main page by using the positioning options of single information boxes (adjustable in the plugin configuration).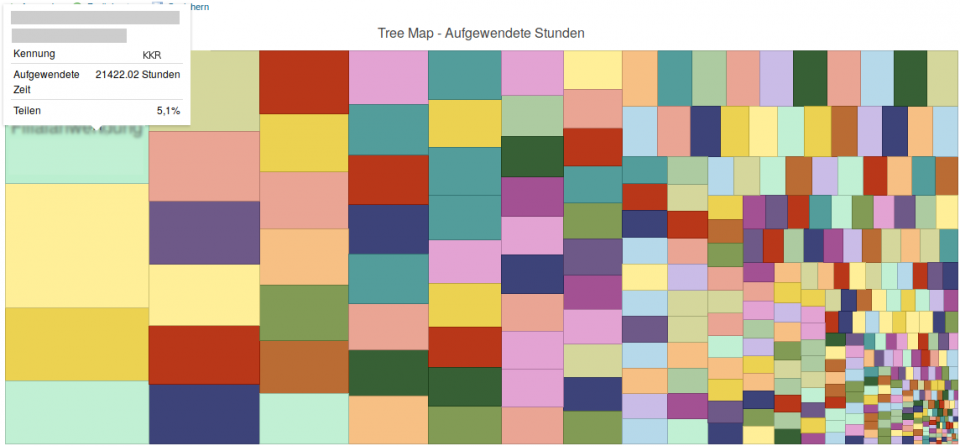 The Reporting Plugin provides different Tree Map views and thus alternative access to the content. Depending on which area you are in.
Test Redmine Reporting Plugin
With simple means the acceptance of a project management software like Redmine can be increased and you will benefit from this in the long run. Do you want to learn more about the Redmine reporting features? You can find detailed information about features, benefits and pricing on our website. Or have a look at our online demo to see the possibilities: Our public demo instance is available at any time and great for getting a first impression.
Further information