As a project manager, you have to constantly monitor your projects in every phase. Team building measures are not only important for new teams (in the early stages). Existing teams should also be constantly monitored. Especially for long-term or often stressful projects due to the high volume of tasks.
Those who regularly pay attention to certain mood indicators of a team will recognize problems at an early stage (before they affect the project) and can take appropriate countermeasures.
Characteristics of ineffective project teams
Declining or weak performance and efficiency. Not adjusted for changes.
Manipulation of other team members. Low morale.
Unproductive gimmicks (cause confusion or conflict within the team).
Lack of interest or lag behind the tasks. Low enthusiasm.
Question everything and everyone. Not ready for conflict.
Isolation of individual members or formation of cliques.
Project goals unclear (no interest in need for clarification).
Members are bound to the project to different degrees. No professional interest.
In addition to the features mentioned above, tools such as the Reporting Plugin help to monitor project progress and team productivity.
When a decision maker's projects grow in number, it's time to bundle his reporting and make the relevant data centrally and easily accessible.
Uncover ineffective teams
If you work with Redmine, you can also use the Reporting Plugin to find out more about ineffective teams more quickly. Various out-of-the-box reports and issue (ticket) functionalities help.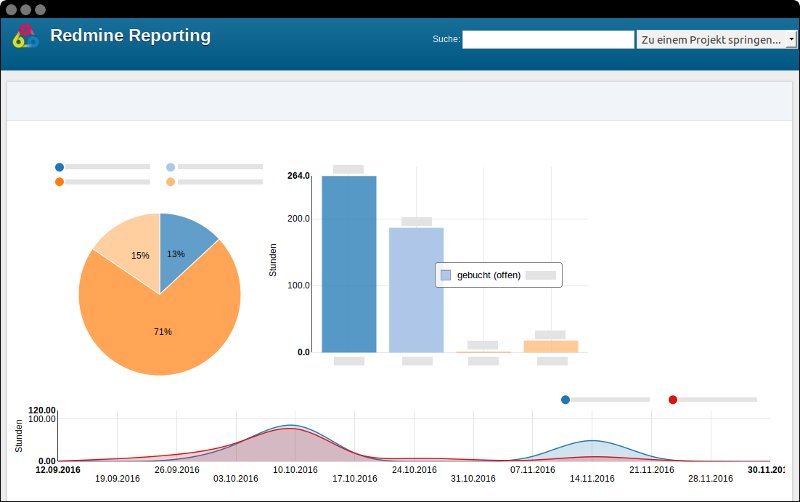 Various project reports reveal declining or weak performance, low efficiency or unclear project goals. These reports should then be used to clarify why. With a view to the features mentioned above. Reports that help are, for example:
Plan - Actual Report: shows deviations between the estimated hours and the actually booked hours.
Number of assigned tickets (total): shows how many tasks have been assigned to a team member and which of them are still open. If the number remains constant or increases, you have to drill down to see why.
Overdue tickets: provides an overview of the tickets that are due but not yet completed. The same applies to the following ticket report.
Tickets with exceeded planned hours: here you can check why tasks take longer than originally planned. If there are any ambiguities regarding the implementation of tasks, they must be solved.

Ticket details that help to uncover unclear task descriptions are examples:
Round trips: the number of roundtrips helps to constantly detect changing tickets between certain ticket status changes. The higher a roundtrip is, the more likely it is that either the task description doesn't match, or the agent has difficulty understanding it (for whatever reason).
Ticket lifetime: The ticket lifetime is also an important indicator for the implementation time of a task. Long ticket lifetimes should be checked more closely, especially if time estimates are low or priorities are high.
The configurable Project list with the help of the ticket progress bar: this helps to keep track of the ticket progress of each individual project. Where little happens in a week needs to be researched.
The Counter boxes for custom query lists help to intervene at an early stage on the basis of possible threshold value overruns. Because they tell you (configured accordingly) that something is not right.
In addition to the ready-made reports, you can create your own individual reports using various filter options, which support you even better in this task.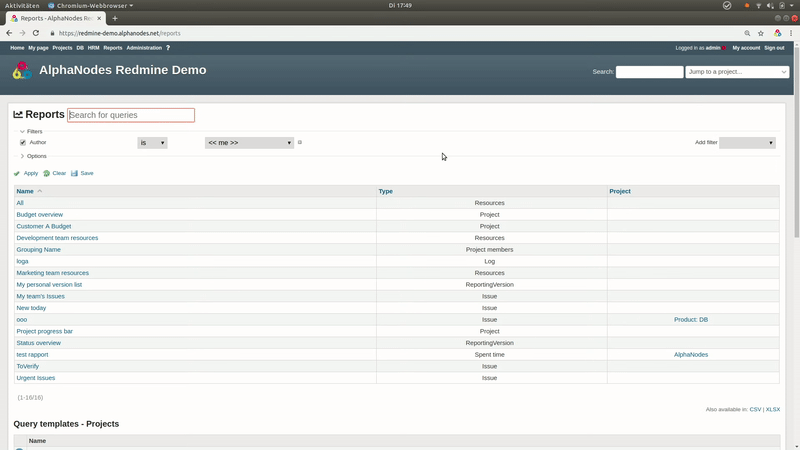 Getting your team back on track
Such teams can certainly be steered in the right direction again. As a project manager, however, there is an increased communication effort in such cases. Usually in the form of regular meetings. In these meetings, the overall performance of the team is evaluated. Problems in the team are addressed and solutions proposed.
In agile teams, for example, this works very well with Retrospective meetings. These take place at regular intervals. Such meetings are generally suitable for all teams. The purpose of a retrospective meeting is to uncover problems in various areas (e.g. velocity, collaboration, tools / processes, etc.) and bring about improvements.
Questions that help here and to which everyone has to say something are the following:
What went well?
What didn't go so well?
What can we do to make things run better in the future? (Plan next steps)
Each question should not be dealt with for more than 10 minutes if all members are involved. Meetings should then remain within a reasonable timeframe.
However, depending on the size of the team and/or the time gap to the last meeting (Retrospective meeting), the duration can be extended to one or even two hours.
Advantages
This not only strengthens the sense of belonging of the team members (my opinion interests / counts something). This is how you actually learn something about your members and what burdens them (often there are other things behind it). And you get a chance to change something at all. According to the motto: "If you don't ask, you don't win".
In addition such a meeting can be prepared painlessly and be accomplished with a team size of up to 8 persons in less than 30 minutes easily. Whereby the temporal total framework should not exceed 1 hour (15 minutes setting-up / dismantling of the premises, 30 minutes meeting duration).
The results of a session are simply recorded in the project wiki. So everyone can access it at any time. See what problems have already been addressed, whether something has changed or where there is still a need for solutions.
Tools
Helpful aids at such meetings are:
Flipchart / Whiteboard to write down the mentioned problems
Project wiki: to document the results / upload photos etc.
If you don't know the Open Source Tool Redmine yet, you can have a look at the features of the newest version and our add-ons in the Online-Demo on this website. Or take a look at our online Webinars on Redmine and the use of plugins. If you are interested or have further questions, please do not hesitate to contact our support. Just leave us a message.