Using automation tools like Redmine Automation Plugin in your company you can not only offer services any time of the day (or night). But you can do it incredibly easy and inexpensive.
Where employees used to have to invest their valuable time in repetitive tasks, an automation bot can do the job. Without complaining about anything, for example like the workload, working hours or the completion of mundane tasks that keep him from doing his actual work.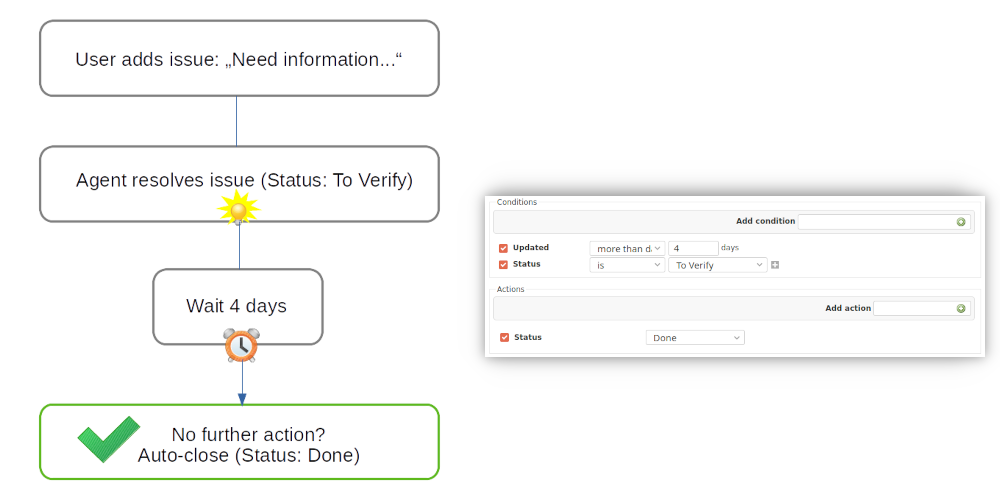 Automation takes care of simple things. You can focus on other stuff.
Typical automation tasks by using an automation plugin for Redmine
Automatically assign issues to the right group and / or assignee
Automatically assign priority level
Setting ticket properties like tracker, status, priority, type
Triggering email notifications to users and customers
Delete tickets or autoclose them to reduce your data amount
Send follow up reminders

Automation is usefull for every one: IT, Sales, Marketing, HR, PM…
Send alerts for urgend issues
Send welcome message for new users to improve onboarding or for customers to make them feel cared
Auto-respond to a repetitive issue (to provide first help or request more information)
Inform senders about weekends and holidays, if you are not working 24/7
Escalate major issues and incidents to the right people when resolution can't wait any longer
This and much more is possible with automation. And the best part: all that is necessary for the automation of tasks or processes in Redmine is a one-time-setup investment. You just have to invest time in creating automation rules once by using triggers based on:
events, when saving an issue
general schedule
issue related schedule
project related schedule
user related schedule
and other entities
After setting up your triggers it will work day-in / day-out.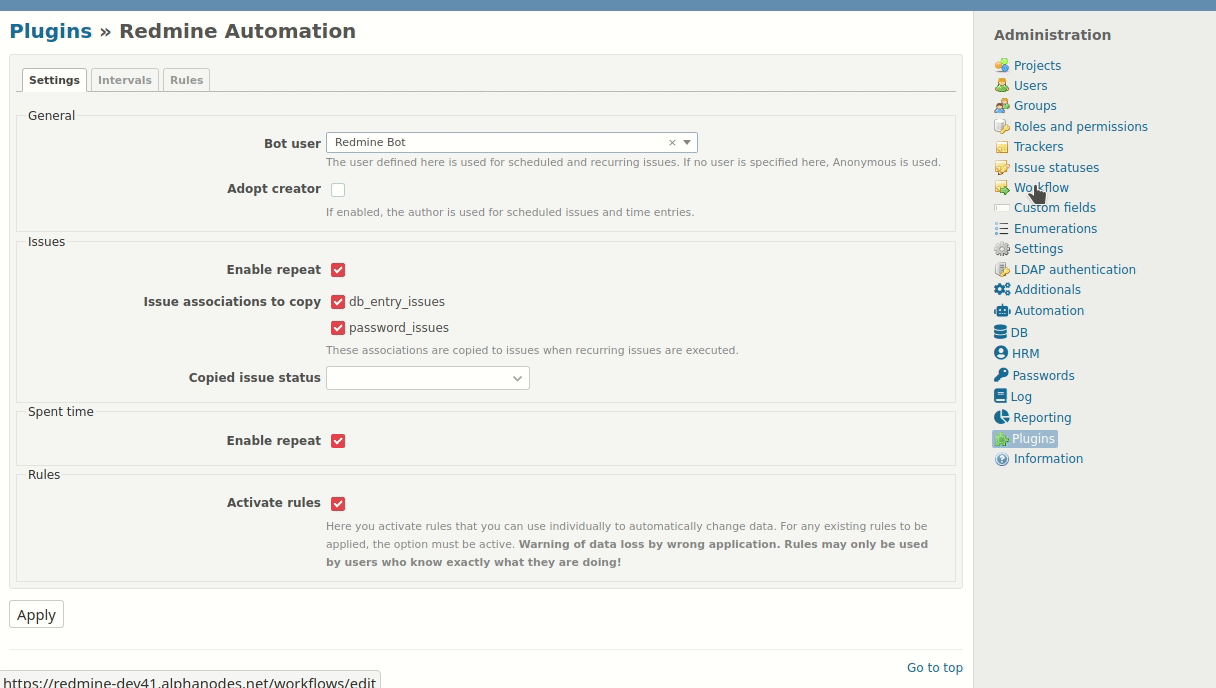 The Redmine Automation Plugin provides triggers and rules to automate your Redmine as easy as possible.
With the technology available today, it's actually not that difficult to provide 24/7 service to your customers or employees. Even if nobody is officially in the office at the moment. And this without significantly increasing the regular costs that a company incurs.
Automation handles tasks, that no one has time for
Automation tools for project management systems like Redmine do not only save your company time and money. They also speed up employee productivity, reduces the number of errors and the potential for error among your employees.
Because where people are involved, mistakes happen. And the more stressful the job, or the later the hour, the higher the error rate.
Automation for Redmine - available soon
If you want to learn more about how to automate your Redmine, take a look at our automation product page. The Redmine Automation plugin will be available soon for our hosting customers. We look forward to your next visit to our website. Here in our blog we will inform you regularly about new plugin releases.
Further information