Redmine Products / Redmine Automation Plugin for every Team
What if automation gave your employees more time for relevant tasks?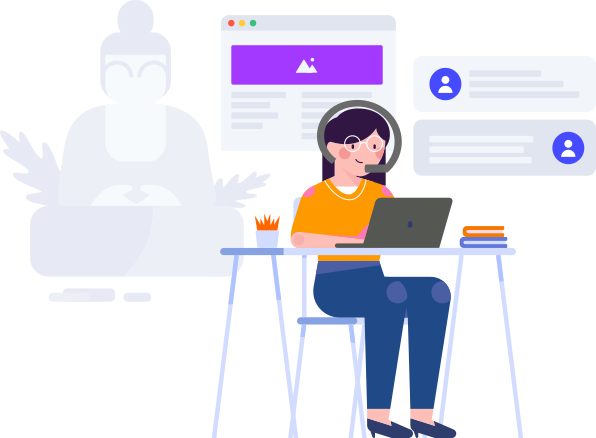 Find out how our Redmine Automation Plugin helps to relieve your team and makes your daily work more stress-free.
Automate routine and simple tasks. Relieve support team. Give development teams more freedom. Keep metrics up-to-date for project managers and stakeholders.
Automatically assign helpdesk calls
Not every incoming helpdesk issue has to be screened. Define certain criteria by which it is automatically assigned to the agent.
Automate simple tasks
Set priorities high, implement hourly estimates, change status, set remaining effort to 0, adjust certain fields when closing tickets. All this and more can be done with the help of automation rules.
Closure of outdated / inactive tickets
Customers have not responded to a ticket? Then don't leave such tasks on hold forever. Use the automation of our plugin to close old issues or inactive tickets (auto-close).
Urgent SLAs Issues escalate
To make sure your team delivers SLAs on time, set rules that remind you of almost expired tickets.
Report budget overruns
The closer the end of the project approaches, the more likely budget overruns become due to the stored hourly postings. Inform your project managers in time.
Create recurring tasks
If you work in a customer project with recurring activities, this is very convenient for developers. The ticket creation is simply automated by time constraints. Individualized with macros.
Monitor time bookings
Prevent too many time bookings on a specific issue or project. If this is the case, get informed and get to the root of the matter.
Set your own notification time
Decide for yourself when the Redmine notifications are sent via e-mail.
Forward unprocessed tickets
If it happens in your projects that an employee does not process his tickets for a longer time, then assign such tasks to someone else via automation after a certain period of time has passed.
Taking over the tasks of absent employees
Are urgent tickets assigned to an employee who is currently absent? Automatically assign them to an available colleague. This way you can ensure that all tasks are completed in a timely manner.
Adjust ticket processor on status change
Since manual work carries a risk of error, automation helps to reduce it. You do not want to rely on the issue handler making the necessary adjustments when status changes occur? For example, changing Assigned to when the status is Done. Automation helps you.
Set attributes depending on the tracker
Those who use custom fields will certainly want to involve them in the automation. With Redmine Automation this is possible. For example, to correctly set the attributes of a custom issue field during issue storage, depending on the selected tracker.
Why automation pays off
By automating certain processes in Redmine, you forget less, improve the quality of your data and free up team resources for other tasks. For example, if 5 minutes are needed every day to process a certain ticket (be it status change, time booking, agent adjustments, etc.). And the same process is needed for 10 more tickets. Then automation can already save 55 minutes a day. For larger projects, such a time buffer is definitely noticeable.
Ready to automate your business?
Is part of our Redmine Managed Application Hosting. Requires Redmine Reporting.
Only available as bundle (Automation & Reporting or Enterprise+). It does not work as stand alone.