The commercial Redmine Reporting Plugin provides a centrally accessible Version list of all Redmine versions in addition to various evaluations.
The cross-project version list offers numerous filter options and can be adapted to your own needs. Project managers and team members save time by saving their individual version query lists for later use.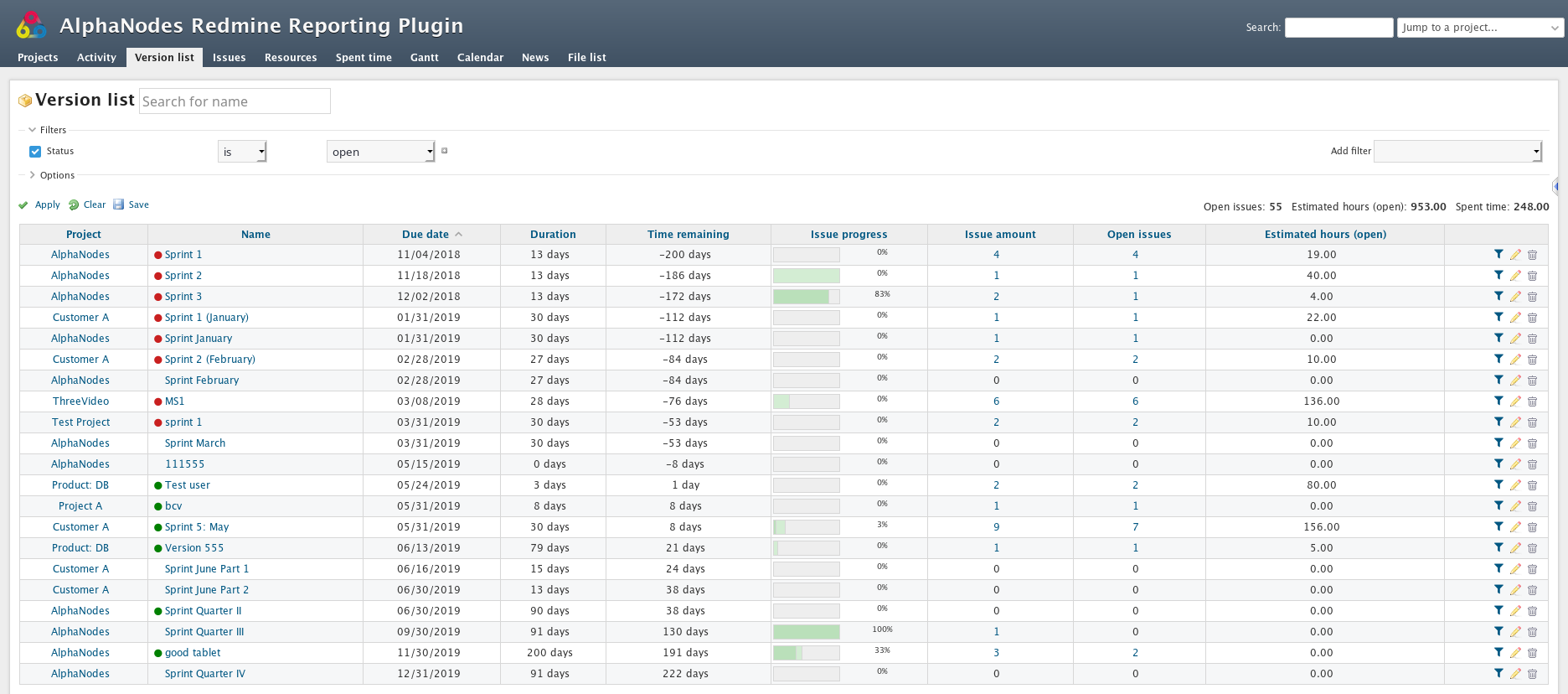 Redmine Reporting Plugin Feature: Version list
The Reporting Plugin is a commercial Redmine function extension. Besides numerous graphics and reports, it provides detailed analyses of ticket and project activities. It shows whether your project team is making progress and where there are bottle necks.
The function Version list is part of our Redmine Reporting Plugin. It allows you to centrally monitor ticket progress in all projects. To see when the planned submission date is and whether it has already passed. This facilitates the overview and improves the efficiency in the daily handling of many projects.
Output of the version list as a clear table or treemap view
Integrates a Start date field into version page
Uses the Roadmap permissions
Graphical indicators indicate problems
Integrates additional information like Issue progress, Duration, Time remaining
List export to the following formats possible: CSV, XLSX, PDF
Useful for:
Project Manager & Product Manager
IT Manager and Lifecycle Manager
Decision-makers and managers
Project Portfolio Manager
Administrators and users who work with the version list on a regular basis